Electric cars and their derivatives are coming onto the market thick and fast now. BMW has launched its first electric SUV and Seat's sporty Cupra brand has its first all-electric car.
At the moment some kind of electrification option accounts for about 35 % of the new car market in Ireland and this figure is expected to grow to about 60 % within the next three years, according to some analyses. That's quite a leap from where we were only a few years ago, when electric cars were still a novelty. Now they're mainstream. What's not mainstream, however, is the public charging network that people may depend on if they are not almost solely reliant on a home charger, but that's for another day.
BMW is getting ahead of the anti internal combustion engine debate by introducing its first all-electric SUV, which is the same size as an X5. The iX 4 is engineered to use some 45 per cent less carbon than an equivalent X5.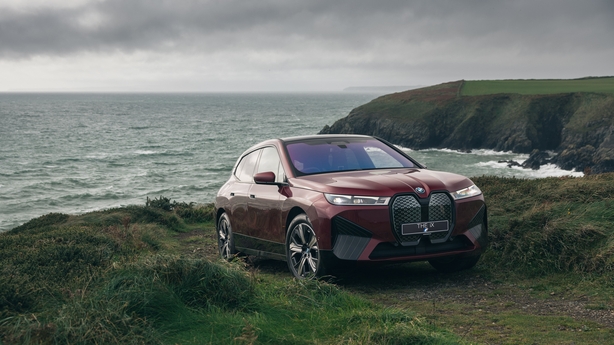 It comes with a choice of 326 and 526 horse power outputs and the claimed ranges are 413 and 612 kilometres, although I issue the same caveat here as applies to all electric vehicles - the claimed range and the range in real world driving conditions seldom match.
BMW says putting the car on a fast charger will give you an instant range of 120 km in ten minutes and the overall charging times (also on fast chargers) are 31 minutes for the 326 HP version and 35 minutes for the 523 HP version.
The overall design is reassuringly and distinctively BMW, although the large signature grille no longer serves the purpose it does on a conventionally powered car. The grille is now simply a housing for an "intelligence panel" that conceals radar and safety technology.
It has a big design footprint, with some subtle features such as the LED lights being the slimmest ever seen on a BMW, but at least it also has a greener footprint than any BMW SUV that has gone before.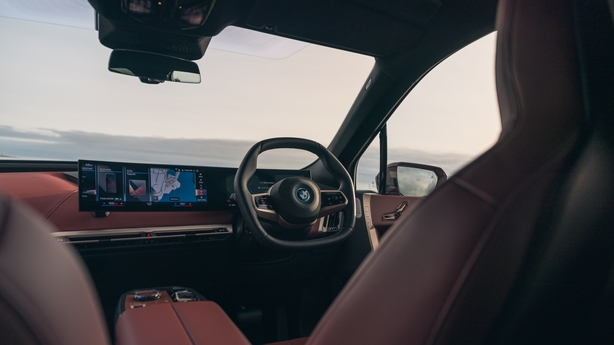 Inside, it makes a big statement with a very large curved display. This is another feature of electric cars, which now have far more interior space because they don't have impediments like transmission tunnels.
There are less switches than you would normally have but BMW has a little dig at competitors by insisting it has not "gone switchless".
You can use an iPhone to use the key "contactlessly" to control various locking and other functions in the car and there are voice, touch and gesture controls for different functions.
The real punch is perhaps the price. You can have one at a starting price of 85,815 Euros.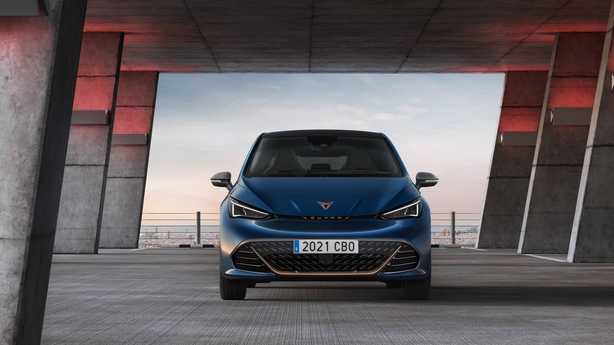 Cupra, Seat's sportier brand, has also introduced its first all-electric car, the Born, so-named after an area of Barcelona. Like the rest of the Cupra line-up, the emphasis here is on performance styling and the Cupra designers have certainly done a good job of making their cars more distance in this regard than the conventional Seat ones.
The Born is aimed at people seeking a sports alternative to cars like the BMW i3 and the MINI Cooper SE. It's built on the same platform as the Volkswagen ID3 and ID4 and comes with rear wheel drive and batteries located low between the axles.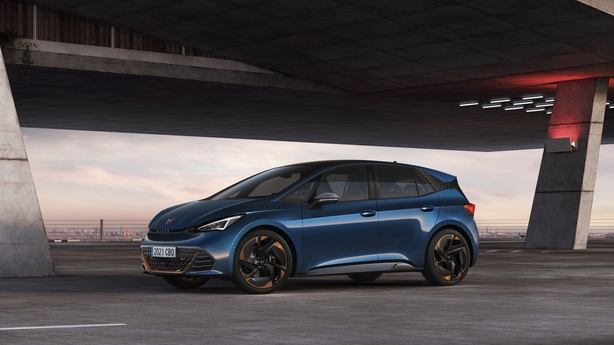 It comes with a 12" infotainment screen, voice control for various functions and slider buttons. You also get bucket seats (a must for the customer seeking to make that sporty statement) and those important aluminium pedals, 18 to 20 inch wheels and a sports suspension system.
The entry level battery has a claimed range (see above) of 340 km and the bigger battery has a claimed range of 540 km.
The good news here is the price. The entry level Born with the 150 horse power capacity comes in at 31,440 Euros (including grants) and the 204 horse power version costs 35,550 Euros.
If you want a car that has what used to be only offered by a souped-up engine the Born will give you some of that experience but, this time it's a green one.