With an electric car becoming the top-selling car in Europe last month, EV's are now irrevocably mainstream. The Tesla Model 3 out-sold all other cars on the market. Car hire companies are now also embracing electric technology.
A Reuters analysis of figures from JATO Dynamics - a key motor industry research group - shows Tesla's Model 3 topped European car sales in September, marking the first time an electric vehicle has done so in monthly charts.
With 24,591 cars registered, Tesla's Model 3 recorded year-on-year growth of 58%, followed by Renault's Clio, Dacia's Sandero and Volkswagen, JATO said.
In the battery electric vehicle segment, Tesla's Model 3 and Y ranked first and second, with Volkswagen's ID.3 in third place.
In the meantime, Tesla has received its biggest-ever order — 100,000 electric rental cars for Hertz.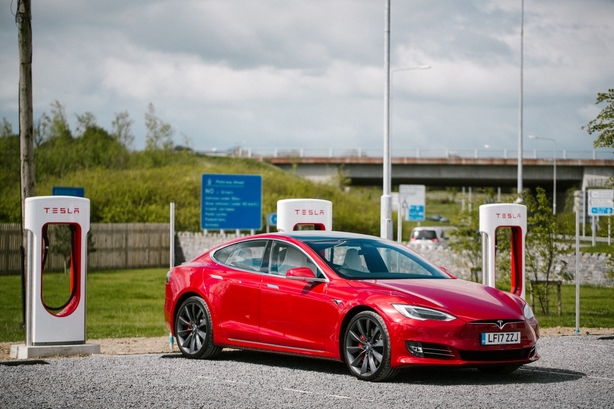 Interim Hertz Chief Executive Mark Fields told Reuters the order will primarily be Model 3 vehicles. Hertz customers can rent a Tesla starting in November and the company will have 3,000 chargers in 65 markets by the end of 2022, he added. By the end of 2023, Fields said his firm will have 4,000 chargers in 100 markets.
"We absolutely believe that this is going to be competitive advantage for us," Fields said of the Tesla order, due to be delivered by the end of 2022. "We want to be a leader in mobility... Getting customers' experience with electrified vehicles is an absolute priority for us."
Hertz, which requires customers to refuel gasoline-powered rental cars on return or pay a fee, said for now customers will not have to return Teslas fully recharged.
Hertz has around 430,000 to 450,000 vehicles worldwide, Fields said. He said Hertz would work with other car makers producing electric vehicles.
Fields declined to say how much Hertz was paying for the order. Tesla was not immediately available for comment.
With the current order, Hertz said EVs will make up more than 20% of its global fleet. Fields cited the rising number of EVs for sale and consumer interest in electrified vehicles.
"We want to be out there early and fast and take a leadership position," Fields said.
"Electric vehicles are now mainstream, and we've only just begun to see rising global demand and interest," said Hertz interim Chief Executive Officer Mark Fields.