Skoda has cancelled its planned launch of the new Fabia because of the global shortage of microchips that is causing havoc for car manufacturers around the world.
Already, the microchip issue has led to long delays for manufacturers trying to meet delivery deadlines. In some case, delays in deliveries of new cars are running into several months. The VW Group, which owns Skoda, has been badly hit. Irish customers awaiting delivery of cars like the VW ID.3 and ID.4 are facing delays of up to six months in some cases. The ID.3 is the country's best selling fully electric car.
Other car distributors in Ireland are also facing problems, as production lines in Europe and elsewhere come to a standstill for want of microchips, which are vital components in today's cars. They play a role in everything from engine management to information and safety systems. The shortage of chips has been caused by Covid production interruptions, catch-up supply delays and increased demand from other industries using chips.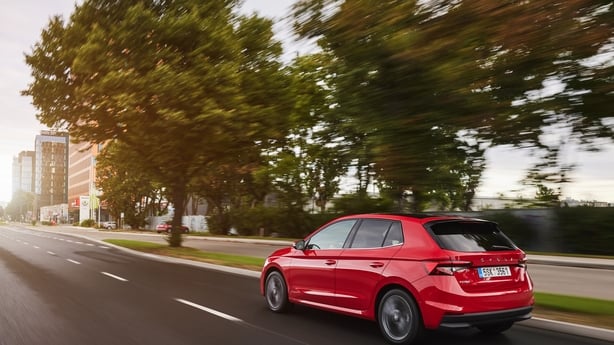 The hatchback Fabia is now expected to arrive in Ireland in the first quarter of next year, instead of the back end of this year.
The car is expected to feature five petrol engines, with capacities from 1.0 litre to 1.5 litres and with outputs from 65 to 110 horse power. It's being built on the latest VW platform, which means it will increase in length and width and will also get an additional 50 litres of boot space. Narrower LED headlights and rear LED lights are expected to be features, as is a new infotainment screen - one of the elements requiring chips.