Volkswagen Ireland says new tax proposals would add almost 3,000 Euros to the price of its most popular electric car - the ID.3
The Volkswagen group - one of the country's largest suppliers of electric cars - calculates that the Volkswagen ID.3 would cost 2,926 Euros more than its current price if measures proposed by the Tax Strategy Group - a Government group chaired by the Department of Finance - are adopted. One of the measures proposed is for the reduction of grants for electric cars costing more than 40,000 Euros and an adjustment of the grant for cars costing in excess of 30,000 Euros. This, says VW, would add an average of 1294 Euros to the cost of an electric car.
Volkswagen's ID.3 and ID.4 currently account for 33% of all electric car sales in Ireland.
The company's Brand Director, Rodolfo Calixto, said the proposals would have a negative impact on emissions. "For the second successive year the government seeks to increase the level of VRT on new cars, including fully-electric vehicles, despite ignoring the industry's advice to replace the current ageing fleet of vehicles with battery electric vehicles and newer lower emitting combustion engine vehicles.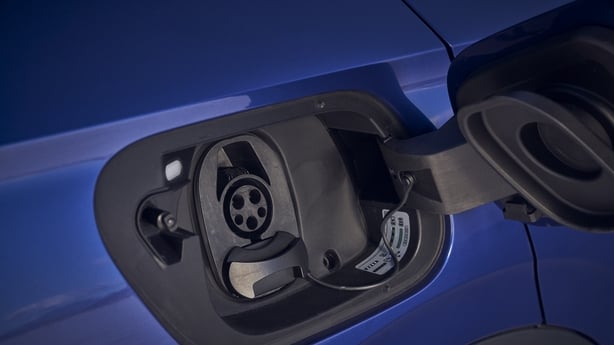 "We strongly believe these proposals will have a negative impact on total fleet emissions.", he said, adding that Ireland currently has the oldest passenger car fleet in Europe with 900,000 cars more than 10-years-old.
He agues that by raising the VRT rate on passenger cars with CO2 emissions above 100g/km, and forcing motorists to hold on to older, more polluting vehicles, the Government is undermining its ability to reduce total emissions.
The Society of the Irish Motor Industry argues the measures, if adopted, would encourage people to keep their older more polluting cars for longer, maintaining and possibly even adding to the current ageing fleet.
This would, the organisation claims, undoubtedly impact negatively on Ireland's ability to reach its climate change targets.
Instead of what the TSG has suggested, SIMI said the Government should be helping consumers to make a real and informed choice to remove the oldest and most polluting vehicles from the Irish fleet.
It also should be putting forward plans to assist as many people as possible to upgrade to cleaner newer vehicles.
It is also calling for incentives to move the new car market more rapidly towards electrification with an integrated achievable plan.
In the year to the end of August, 7,053 new electric vehicles were registered compared to 4,013 in the same period last year.
"The consumer, together with the Industry has delivered over 120% growth in Electric Vehicle sales alone this year," Mr Cooke said.
Additional reporting: Will Goodbody, Business Editor.