Volkswagen has unveiled an electric ID. family model for the small car segment at the International Motor Show IAA Mobility 2021 in Munich.
The compact crossover ID. LIFE1 is said to offer a glimpse of urban mobility of the future.
The manufacturer claims that the concept car "embodies sustainability, digital technology, and timeless design" with an air chamber textile roof and front cover made from 100% recycled PET bottles.
It has a 172 kW (234 PS) electric motor and is capable of accelerating from 0 to 100 km/h in 6.9 seconds, while its 57 kWh high-voltage battery offers a claimed range of around 400km.
At a cost of around €20,000 euros, it could prove to eventually be a an affordable option for consumers looking to make the switch to an electric car.
The vehicle is part of Volkswagen's vision for next generation EVs under its Accelerate strategy, designed to make sustainable mobility accessible to a larger number of consumers by 2025.
By 2030, Volkswagen wants to increase the share of all-electric models in total sales in Europe to at least 70 per cent, and in North America and China to at least 50 per cent.
The ID. LIFE concept car was recently unveiled in Germany and gives an impression of how a vehicle of this type would look.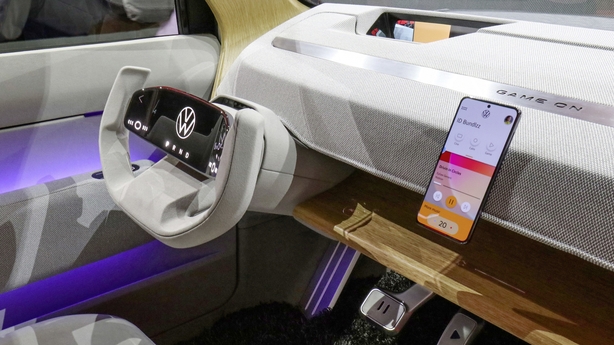 Remarkably, the car - described as having "flexible usage" - can be turned into a mini cinema or gaming centre, or simply used for relaxing in the open air. It can also be converted into a 2-metre bed.
Inside cameras and a display replace both the exterior and interior mirrors, while essential driving functions are controlled by a touch panel on the hexagonal, open-topped steering wheel.
Personal devices, such as smartphones or tablets, can be used to operate the navigation system.
CEO of the Volkswagen brand Ralf Brandstätter said: "In creating the ID. LIFE, we have consistently focused on the needs of younger customers.
"We believe that, even more so than today, the car of the future will be about lifestyle and personal expression.
"The customer of tomorrow won't simply want to get from A to B, they will be much more interested in the experiences that a car can offer."