Opel has become the latest car company to commit itself to fully-electric cars in Europe and says it will focus entirely on battery vehicles from 2028.
Opel CEO, Michael Lohscheller, announced the move by saying the company has made the decision to offer only electric cars in its core market, Europe, as of 2028. "This clearly shows the commitment of the Opel brand to electric mobility. The future of the automotive industry is electric and Opel is part of that. We are on a journey to reinventing Opel and transforming ourselves into a young, green and global brand," Lohscheller added.
"We are heading towards a net zero CO2 future as CO2 is the new currency in our industry", he added.
Opel, as part of the GM group, launched the Ampera all-electric car ten years ago but since then has been making slow progress with either hybrid or fully-electric cars. Lohscheller's announcement means the company has now accepted the inevitable domination of electric cars in the European market, which is expected to have fully ramped up around the deadline set by Opel for its production shift.
At the moment, Opel is planning to have all of its models available in alternative electric versions within three years and has nine electric options already available in its line-up.
Opel is also moving back into the Chinese market, where electric cars are in huge demand, and clearly sees its investment in electric cars as paying off on a global scale.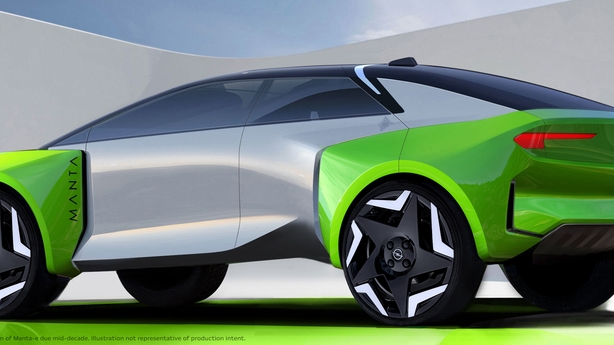 Like Ford with the Mustang, Opel has been rifling the filing cabinets of yesteryear for inspiration and is to produce a fully-electric version of its iconic Manta after the reaction to a concept version of it recently. It's expected the Manta will be produced in about three years time.