Skoda's first all-electric vehicle arrives here next month, with some pretty bold claims about the range it's capable of.
The Enyaq SUV is designed to score highly on the basis of roominess and range. Skoda says the first rear-wheel drive version of the car has the latest in modern technology and driver safety systems. A four wheel drive version is planned for next year.
The boot is a generous 585 litres, which is very big by electric car standards.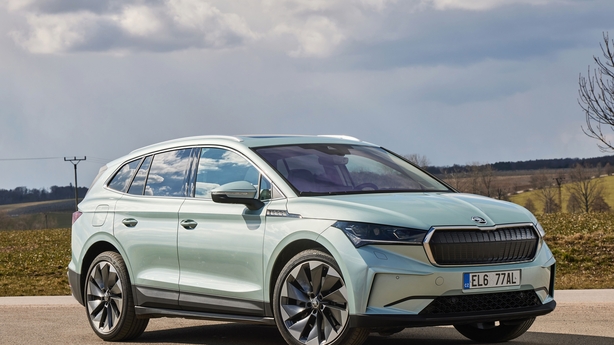 There are two versions. The entry Enyaq 60 is powered by a 58 kW/h battery and Skoda is claiming a range of up to 412 km. The 80 version has a 77kW/h battery and Skoda claims it has a range of up to 535 km on the WLTP cycle. Range claims should be viewed cautiously as real-world returns very often don't match up to manufacturers' claims. So, we'll have to wait to see how the car performs in that real-world scenario.
All versions vehicles come with the latest VW Group infotainment systems, a 13" colour touch screen display and a digital dashboard.
Prices, which include grants (SEAI grant and VRT rebate), are E 37,465 for the 60 version and E 44,712 for the bigger battery 80 version.