Skoda's budget car, the new Fabia, is to be launched at the end of the year but the only engine options will be petrol.
The Fabia is now being built on the same platform as that of the Audi A1, the Seat Ibiza and the Volkswagen Polo but the leap in modernity is curiously limited by the decision of Skoda not to offer any alternatives to the range of petrol engines it plans to offer in the Fabia. So, no hybrid, no electric and no diesel options. The Skoda logic is that the tipping point of offering value for money has been reached with its budget car - mainly because of claimed improved fuel efficiency from the 1.0 litre turbo and supercharged three cylinder engines - and an entry level price of around 20,000 Euros.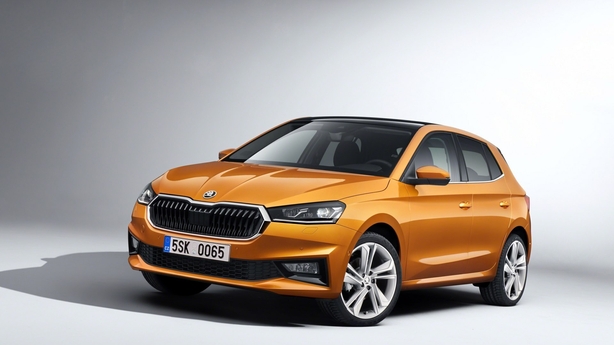 In that case, offering more advanced and pricier technology doesn't really add up and, besides, Skoda has the all-electric Enyaq to flog, alongside the Fabia. There may also be an underlying logic that suggests that some people just want non-electric cars to do the kind of city work that suits the three-cylinder engine very well. The entry level car is expected to have a modest output of 65 horse power. Output of up to 150 horse power is also promised though.
This time the Fabia - as a result of the new platform access - becomes wider, longer and higher and the boot increases from 380 litres to 430 litres and becomes even more cavernous with the rear seats folded.
It will come with 14" or 15" standard wheels, with bigger alloy options, but the main changes are likely to be in the cabin, where the VW influence will become more dominant. Expect a choice of 6.5" or 8" infotainment screens and a good deal of what we have seen in recent VW models, from increased connectivity to ambient lighting.