Toyota has unveiled the first of a new generation of all-electric cars - the bZ - which has a solar charging capacity and will be on sale next year.
The car is a medium-sized SUV and has been jointly developed by Toyota and Subaru on a new platform specifically designed for electric cars. It's described as authentic SUV with real off-road capability.
It will come with all-wheel drive technology, something both companies have significant experience of. All wheel drive will require a bigger battery - currently batteries account for the greatest weight factor for electric cars - but today's announcement from Toyota says issues with performance and range have already been addressed, even for colder climates. The announcement gives no indication of the range of the car, however.
The solar charging theme is likely linked to new technology that allows people to charge their cars from solar panels at their homes.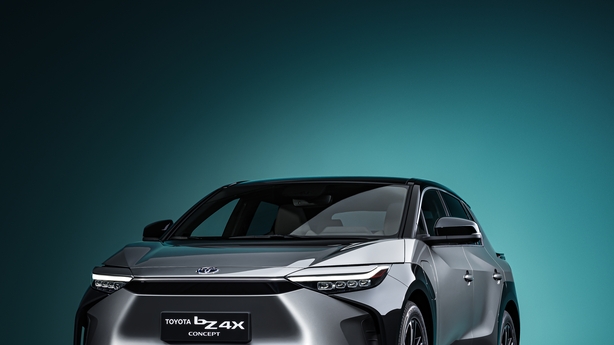 The car was shown at the Shanghai international auto show but won't be on sale until next year. Toyota Ireland says it will have more details and prices late this year.
The company says the bZ will have the same space as a D segment car (a Skoda Superb, for example) and a panoramic view for the driver and front seat passenger. The car's chief engineer says it has been designed to serve "as a comfortable and connected space for driver and passengers".
The bZ has the usual SUV high driving position. A long wheelbase should ensure quite a spacious feel and extra legroom in the rear is promised. As it's an electric vehicle, there's no need for a grille and so the front will comprise sensors, lights and elements to improve aerodynamics.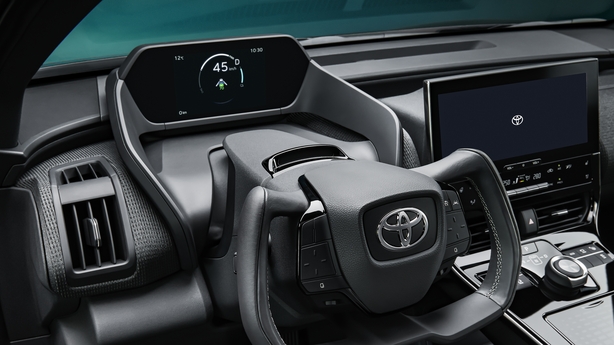 The front cabin is designed around a "drive module with a low-set instrument panel to open up panoramic visibility and emphasises the sense of space. Controls are grouped around the centre console, designed for easy recognition and operation. The digital driver's instrument display is positioned above the steering wheel, so only minimal eye movement is required to register information", says Toyota.
The car uses a steering yoke and a steer-by-wire system, which eliminates mechanical linkages, and is designed to give the driver greater control, removing interference from rough road surfaces and braking, and giving a more precise response in line with the vehicle's speed and steering angle. This means the end of the traditional steering wheel, as we have already seen with newer Peugeot models.
By 2025, Toyota says that it will offer more than 70 electrified vehicles globally. These will include at least 15 battery electric vehicles.
In Europe, by 2025, this will translate into a powertrain mix of more than 70% hybrids, more than 10% plug-in hybrids and more than 10% zero emission models – both battery electric and fuel cell electric.