Concept cars used to be teasers of what might come at some point in the future. The latest concept from Lexus, however, gives us a clear picture of how the brand's styling will change in the not too distant future.
Car companies no longer waste the amount of money it took to conceive and design something like the Lexus LF-Z on pipe dreams. What you see in the images released this week - and from the comments from Lexus - is a futuristic design that will see a fundamentally modernising influence come into play.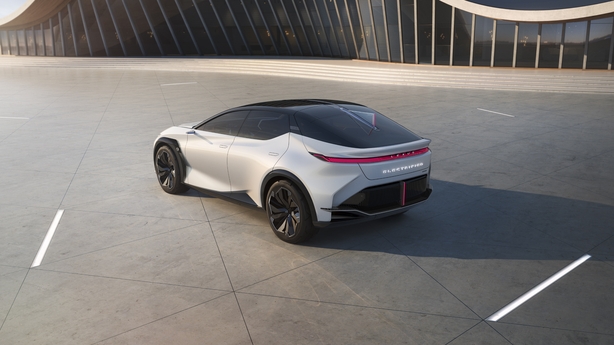 The car is an all-electric one, with full-time four wheel drive, that is driven by the competitive threat posed by Tesla - now perceived as the coolest electric car to own. It will be one of 20 new or re-designed Lexus models to be launched in the next four years - another imperative driven by Tesla dominance.
Moving on from the current Lexus shape and design, the LF-Z introduces a boldness and a sculpted form that has been in evidence to a degree up to now, but which now becomes the dominant characteristic of the car.
The significant news, however, is that Lexus is promising a 600 km range from the 90 kWh battery, a 400 horse power output, a 200 KPH top speed and four wheel drive.

The battery is placed longitudinally beneath the floor which will result in a lower centre of gravity and less noise and harshness.
The car is also likely to lead to the development of derivatives, some obvious and some not so. Lexus is looking at developing sports versions and chauffeur-friendly versions and says the car is a "study" in how Lexus will evolve.
The company says the car will have advanced artificial intelligence that will allow it to adapt quickly to owners' preferences and habits. From what Lexus says, it seems this car may detect quickly that you like driving by the sea, for example, and suggest an appropriate route on the sat nav system for you.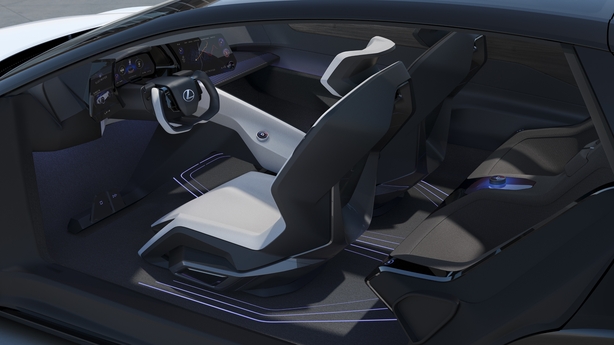 The interior looks ultra-modern, with instruments and dials lower in the driver's line of vision, has large displays - as might be expected - and there is also a head-up display and voice command instruction.
The rear features rear combination lights and new type Lexus logo.