From Garda car to farmer's car and everything in between, the Ford Mondeo has been a quintessential presence on Irish roads. Now it's gone the way of the dinosaurs, thanks to the swing towards SUV's and its absolutely outdated design and profile.
Ford says it will phase out production of the car in Europe in early 2022, as it shifts its focus to electric and sport utility vehicles.
The company says all its passenger vehicles in Europe will be fully electric or plug-in hybrids by mid-2026 and all-electric by 2030.
Reuters reports the the move comes as Ford is investing heavily in developing connected electric vehicles, with plans to spend over 18 billion Euros on the electrification of its range over the next four years. The Mondeo had been given a hybrid life extension but this failed to make any impact in a rapidly changing market.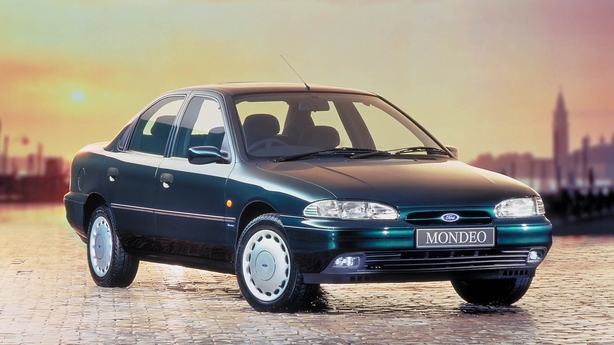 The original Mondeo
A Ford spokesperson told Autocar magazine in the UK that the main reason for ending Mondeo production - it started in 1993 - comes down to "changing customer preference" and that Ford is "evolving our passenger vehicle range in Europe to meet changing customer needs as we move to an all-electric future". In 2020, 39% of all Ford models sold were SUVs and crossovers, an 8% year-on-year increase.