Two of the world's most popular car brands have accelerated plans to go fully electric by 2030. In the case of Volkswagen, 70 per cent of all its range will be electric by then, while Volvo says it won't sell any cars with conventional engines after that time.
VW had previously said it had a target of 35% electric for 2030 but, in a move that surprised the global car industry, it has now doubled the target figure with its 'Accelerate' strategy. A new digital future is also planned.
"With Accelerate we are increasing the speed on our path to a digital future," said Ralf Brandstaetter, who heads the Volkswagen brand.
In the meantime, Volvo has announced it is scaling down all conventional petrol and diesel car production and will also end hybrid production.
"There is no long-term future for cars with an internal combustion engine," said Henrik Green, chief technology officer.
"We are firmly committed to becoming an electric-only car maker and the transition should happen by 2030. It will allow us to meet the expectations of our customers and be a part of the solution when it comes to fighting climate change."
Volkswagen now plans to integrate data and software functions into cars and open up new sources of revenue.
Challenged by Apple, Google and Amazon, Volkswagen also plans to offer self-driving vehicles and wants to develop operating systems - the heart of future electric cars - on its own to cash in on data-based business models.
"If you place that into the hands of a third party you can no longer develop these business models yourself," Brandstaetter said.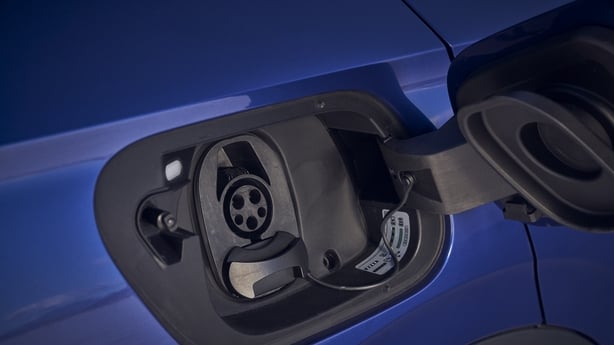 Volkswagen has earmarked around 16 billion euros for investment in the future trends of e-mobility, hybridization and digitalisation up to 2025.
The group had been a laggard on electrification until it admitted in 2015 to cheating on U.S. diesel emissions tests and had to deal with new Chinese quotas for electric vehicles.
This prompted a strategic shift to zero-emission and self-driving technology, and it now has one of the most ambitious programmes in the industry.
Automakers are also racing to develop electric vehicles to meet tighter CO2 emissions targets in Europe and this week Volvo joined a growing number of carmakers aiming for a fully-electric line-up by 2030.
Stellantis, the product of the merger between Fiat Chrysler and PSA, plans to have fully-electric or hybrid versions of all of its vehicles available in Europe by 2025.
In China and the United States, Volkswagen expects the share of fully electric vehicles it sells to rise to 50% by 2030, the brand said, aiming to head off rivals including Tesla to become the world's leader in electric vehicle production.
"Of all the major manufacturers, Volkswagen has the best chance of winning the race. While competitors are still in the middle of the electric transformation, we are taking big steps toward digital transformation," Brandstaetter said.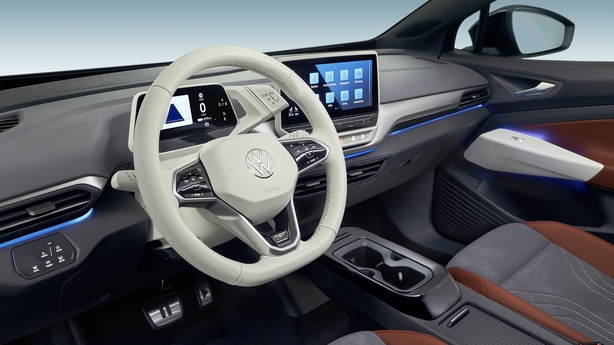 Software integration and a "digital customer experience" are to become major focuses for the development of VW.
"By turning the vehicle into a software-based product, Volkswagen is setting the scene for new, data-based business models aimed at lowering entry barriers to individual mobility while offering very attractive service packages for the customers. Volkswagen thus aims to generate additional revenue over the service life of the vehicle through charging and energy services, through software-based functions that customers can reserve as needed, or through automated driving", the company says.
"Digital agile project unit that will provide "over-the-air" updates every 12 weeks starting in summer 2021. These will enable the vehicle to remain up to date throughout its life cycle and become better and better with new functions. A fully networked fleet of over 500,000 vehicles is expected to be on the road in just two years' time, through which Volkswagen will be able to transmit direct customer feedback to new functions."
Volvo says its decision also builds on the expectation that legislation as well as a rapid expansion of accessible high quality charging infrastructure will accelerate consumer acceptance of fully electric cars.
It says the development has been driven by strong demand for its electrified cars in recent years and a firm conviction that the market for combustion engine cars is a shrinking one.
"To remain successful, we need profitable growth. So instead of investing in a shrinking business, we choose to invest in the future," said Håkan Samuelsson, chief executive. "We are fully focused on becoming a leader in the fast-growing premium electric segment."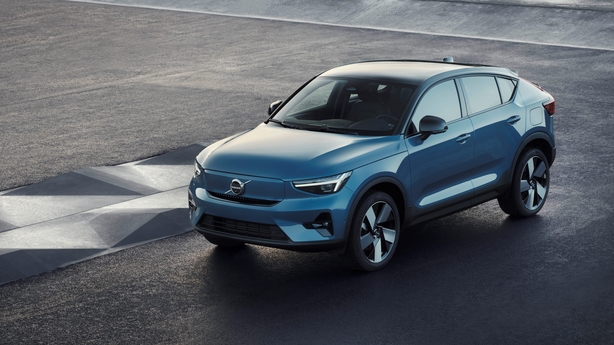 Volvo Cars launched its first fully electric car, the XC40 Recharge, in markets around the globe last year.
Within four years it aims for 50 per cent of its global sales to consist of fully electric cars, with the rest hybrids, which will then be fully phased out by the end of the decade.
Addiitonal reporting: Reuters.