It's notable that a hybrid rather than a fully electric car has been chosen as this year's European Car of the Year.
Volkswagen's ID.3 was widely expected to take poll position at this year's European Car of the Year awards, heralding as it does a new era of range and affordability for electric cars. However, as further evidence of the fact that we are not quite "there yet" in terms of going outright electric, the Toyota Yaris' hybrid technology seems to have been the deciding factor for the jury and the car also has the public's backing - it recently became the best-selling car in Europe.
Apart from its hybrid benefits, what has always impressed me about the car is the fact that it is one of a full Toyota line-up - from the cheapest up - that gets a comprehensive safety package included in the price.
The Yaris came in ahead of not just the ID.3 but also the new Skoda Octavia and the all-electric Fiat 500..
The Yaris came in with 266 votes, the Fiat 500 with 240, the Cupra Formentor with 239, the ID.3 with 224, the Skoda Octavia with 199, the Land Rover Defender with 164 and the new Citroen C4 with 143.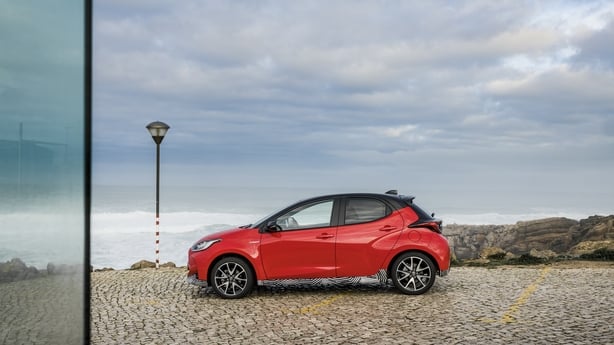 The Car of the Year jury said the main feature about the new Yaris, despite "the almost marginal existence of other petrol engines, is its efficient hybrid system."
The Toyota HSD technology started in models of certain size and price for cost and marketing reasons, but it is in urban areas where a hybrid vehicle excels in fuel consumption and emissions cleanness. Hence the special suitability of an efficient hybrid small car such as Yaris. The previous generation of this model already gave a chance to hybridization; but the new car improves in fuel efficiency, emissions and performance at the same time.
The Yaris hybrid price starts at 23,845 Euros in Ireland.