If proof is needed of the continuing move towards SUV-type cars, sales of the Volkswagen Tiguan provides it. It even outsold the ever-dependable Golf last year. Now it's been revised.
As expected, there is no dramatic difference in the overall styling of the Tiguan this time around - its second incarnation. What Volkswagen has done, however, is to make the car a sort of cross between the bigger and far more expensive Touraeg in terms of styling and the latest generation Golf in terms of its interior digital functionality.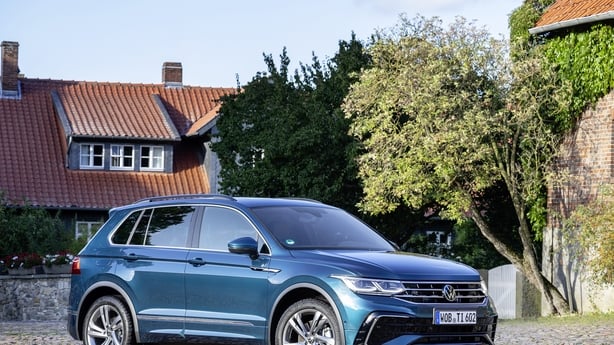 With a higher bonnet and a wider grille you get more of the Touareg profile, and LED lights complement the front design. Inside, there are plenty of the features we have seen in the latest Golf. There are fewer buttons and switches, now replaced by touch and slide features. The system on the Golf takes quite a bit of getting used to and can be frustratingly sensitive - it's so easy to select the wrong function with a swipe, so let's see how the Tiguan fares on this front.
The versions of main interest are the diesel, petrol and a plug-in, which is expected to arrive later this year and have a 50 km claimed range on electric only.
The starting price for the car is 32,510 Euros for the 1.5 litre petrol version, which comes with 130 horse power and 150 horse power outputs. The basic 2.0 litre diesel comes with 122 horse power and starts at 34,345 Euros. The petrol engines can be matched to a manual or DSG automatic gearbox. However, you'll have to opt for the 150 horse power diesel to have the option of an automatic gearbox.
All cars get 17" wheels, an 8" infotainment screen, two USB ports in the front section, air conditioning and daytime running lights.
The plug-in will have a 1.4 petrol engine.
There is also a rather ludicrous R-Line version of the Tiguan with 320 horse power under the bonnet.