When Nissan gets a design right it tends to present a real challenge to the competition - think of the Qashqai, the Leaf and the Juke - and the same can be expected of its new new SUV, the Ariya. It's even likely to give Tesla a run for its money.
It's a car that blends coupe looks with those of an SUV and the first images reveal styling with crisp lines and a very smooth profile that looks like it won't age in a hurry. The Ariya goes on sale here next year and will have a choice of two batteries - one 63 kWh unit with a claimed range of 358 kilometres and an 87 kWh unit with a claimed range of just under 500 kilometres.
If those claims from Nissan stand up, this car will have moved a good deal nearer the kind of range with which those nervous of an electric car will feel comfortable.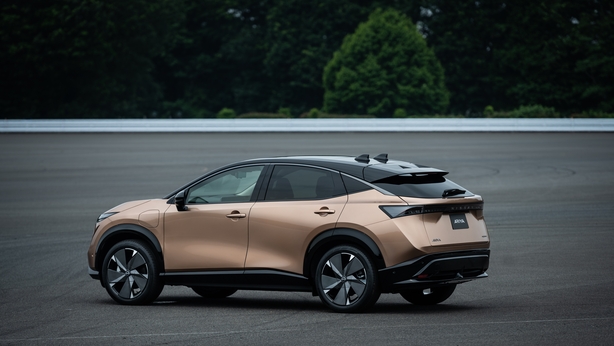 Without any of the normal requirements of space to accommodate an engine, the Ariya is expected to be very roomy without taking up any great footprint on the road. It will have different drivers modes - eco, standard, sport and all-wheel drive.
Whether it gets the automatic parking ability on the entry-level model we don't know yet but it will have an advanced version of Nissan's Pro-Pilot, which allows the car to determine speed through the active cruise control, judge the distance of cars in front and manage the car's lane position. The car is also expected to be able to accommodate wireless software updates, as Tesla cars do.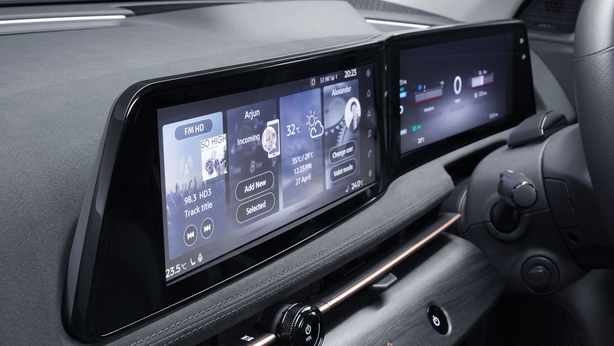 The car looks very much like the one premiered as a concept by Nissan last year so you can expect LED lighting on the outside and a pretty impressive interior. Two large 12.3" screens form the centre of a dashboard that will rely mostly on touchscreen technology.
In fact, there will be few switches at all.
This digital cockpit - a similar one is featured in Volkswagen's ID models - will offset what Nissan describes as a "lounge" like interior. The car obviously doesn't need a transmission tunnel that takes up space in a conventional car so there is a good deal of space available to design the interior around. There is a completely flat floor and Nissan says the Ariya will have the most spacious cabin in its class.
Prices for the car will be announced nearer the time of its arrival in Ireland next year.
Given Nissan's ownership of Renault and Mitsubishi, you can expect similar models from both these companies in the near future and they will be built on the same platform as the Ariya, which has been newly developed by Nissan.