By now, you probably know someone who has switched to a Hybrid, or Electric Vehicle.
In fact, 2019 saw sales of new Electric or Hybrid cars account for almost 10 per cent of all car sales in the Republic of Ireland. That was a rise of 157 per cent on 2018, making it the biggest growth sector in the new car market.
The original perception of plug-in Hybrid and Electric Vehicles was that they were slow, too expensive and in all honesty, not very cool. In just a few short years, that perception has completely turned on its head. Now, everyone can clearly see the benefits of driving Hybrid and Electric Vehicles.
The benefits are clear; lower fuel costs, lower maintenance and operation costs, and above all lower emissions. Added to that, the latest offerings, innovations and faster charging times are now set to change the perceptions of even the most steadfast doubters.
One of the only positives to come out of the recent Global Pandemic is that pollution levels have dropped to record levels. As we start to open up the country again, we are all becoming more conscious of our global carbon footprint. Transitioning to Hybrid & Electric Vehicles is certainly a big step in the right direction.
BMW is at the forefront of global innovation and the movement towards cleaner, greener, and more sustainable mobility for all.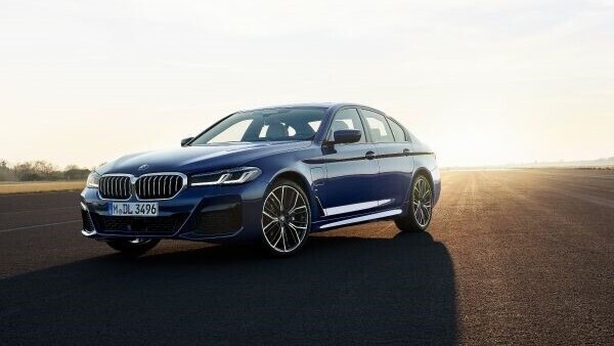 BMW has been the most successful manufacturer of plug-in Hybrid models in the premium segment worldwide since 2015. As an e-mobility pioneer, the BMW Group delivered half a million electrified cars to customers worldwide in 2019. As leaders in e-mobility innovation, at the vanguard of climate protection, BMW aims to have one million electrified vehicles on the roads within two years.
BMW's electric drive concept 'eDrive' offers maximum driving pleasure – and does so almost silently and without driving emissions. Because a plug-in Hybrid can drive electrically without driving emissions, it helps minimise the impact of driving on air quality and traffic noise in cities and beyond.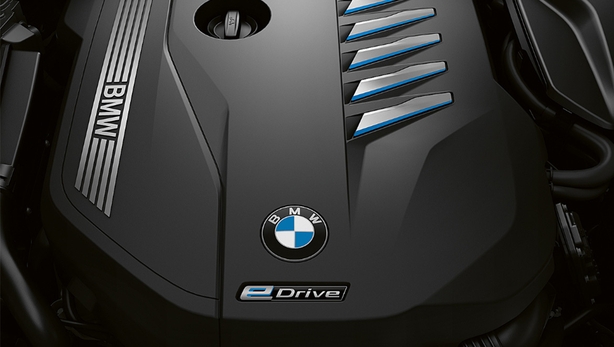 The purely electric range of BMW plug-in Hybrids lies between 42-87 km approximately, depending on the model. For most everyday users, this is entirely sufficient when the range from the combustion engine is added.
New BMW plug-in Hybrids come with Anticipatory Hybrid mode. Using BMW Navigation with Real Time Traffic Information, it automatically selects the optimum power source depending on the journey and traffic conditions. Whether that's the electric motor for shorter, daily urban commutes, or the petrol engine for longer journeys around the country.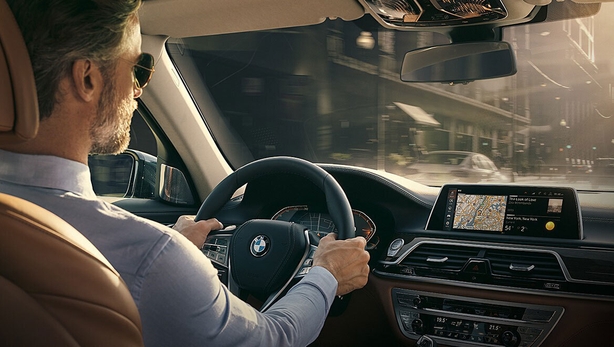 Concerned about charging the car? Don't be. A BMW plug-in Hybrid can regain and recuperate power as you drive, for example the Battery Control Mode function will recognise downhill sections of your route to maximise regenerative braking.
This mode maintains the charge of the high-voltage battery constantly at the desired level or increases it to the pre-set value, by having the electric motor serve as a generator. In this way, for example, it is possible to use Battery Control Mode during a motorway journey to protect or even increase the electric power reserves so that a subsequent urban route can be covered without any local driving emissions.
Wherever your trip takes you, an extensive and growing network of charging facilities in Ireland are available to keep the journeys going. From easy-to-use public charging stations to convenient home charging solutions, you're never far from topping up.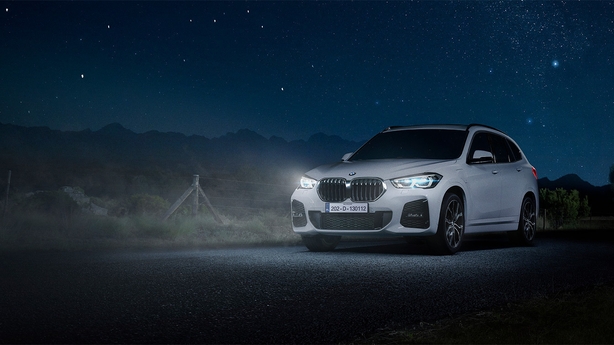 Picking your favourite model, style, colour and wheels is one of the best parts of buying a new car, and it's no different for BMW Plug-in Hybrids. From family cars and X models to sporty saloons, there's something for everyone. Driving a BMW will always be about the joy of the journey. BMW's range of plug-in Hybrids delivers on this promise through superb eDrive performance, seamless connectivity and luxurious comforts - just as you would expect from The Ultimate Driving Machine.
Discover BMW's pioneering Hybrid range. discoverbmw.ie