Volkswagen's Arteon still lives in the shade of bigger luxury names. Its revised versions - including an estate - may change that.
It's surprising how far car companies go back in their dated and quaint nomenclature when it comes to describing their products for today's market. Hence the naming of Volkswagen's estate version of the Arteon as a shooting brake - a vehicle more common in Victorian times when shooting parties needed something practical to accommodate themselves and a lunch spread for a day's outing on the moors.
It's not a surprise, however, to see VW reaching for anything that offers a note of cachet for the Arteon estate. The Arteon after all is a car that puts VW up there in terms of offerings from the likes of Mercedes, BMW and other big luxury names. When I drove the fastback version some time ago I thought it was every bit as good and even better than some cars from those manufacturers. The only problem for many people though is that its a Volkswagen - it's the same type of prejudice that sees Lexus considered by some as a luxury Toyota, which it is, actually.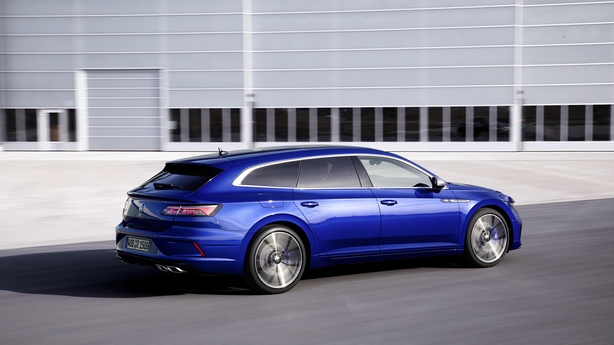 The modern hatchback pretty much put an end to a need for estate cars for many people - today their appeal is limited to those who actually need a large amount of rear storage space for a particular type of hobby or business. In Ireland, we don't really go in for them very much.
But if the Arteon estate due here later this year builds on the impression the fastback version made ,then there is a constituency out there (think the people who drove the old Mercedes W124 E-Class estate for donkeys years) who might be very interested in this car.
The estate is being introduced alongside a revised version of the fastback, or hatchback.
The design tweaks are not major. There's a new continuous front LED light strip and new air intakes at the bottom. The radiator grille and the bonnet are combined as one unit and the characteristic sweeping lines of the first car are retained.
Both fastback and estate versions will have a plug-in hybrid drive, along with conventional engine choices. The plug-in is said to have a range of 50 kms, which would allow it to comfortably accommodate shorter commuting distances. The engine will be a 1.4 petrol, producing 215 horse power.
The estate has a normal rear load capacity of almost 600 litres, extending to 1632 litre with the seats down.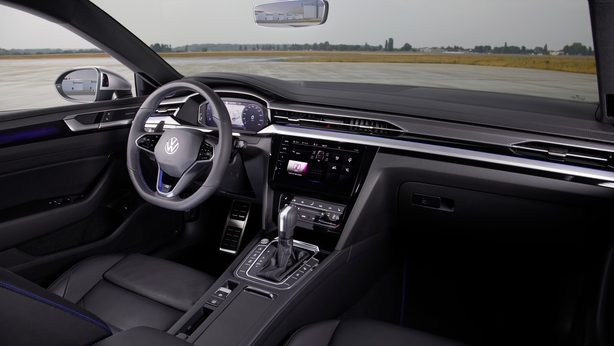 As you'd expect, there will be plenty of tech aboard both cars. Partly-automated driving at speeds of up to 210 KPH, a whole new digital cockpit and a range of safety features are all standard. Prices and equipment levels for Ireland will be announced later.