Land Rover's most basic vehicle - the Defender - is setting out to make a new impact on the functional four wheel drive market.
When it comes to functional four wheel drives (that is vehicles that are actually used for the purpose they were designed for), Toyota's Land Cruiser remains at the top the pile for Ireland's farmers and horse box towers. Its reliability and durability ensure even quite aged ones command very second-hand values.
The Land Rover brand, on the other hand, remains a favourite with more urban drivers who have certainly been taken by the styling and road presence of the Discovery model in particular. It's the urban end of the market where a tow bar is more and optional extra than a must-have piece of equipment.
It will be interesting therefore to see how the new Defender, perhaps the most utilitarian of the Land Rover line-up, fares between both markets. It is, after all, designed more than any other previous Defender to be of the broadest appeal.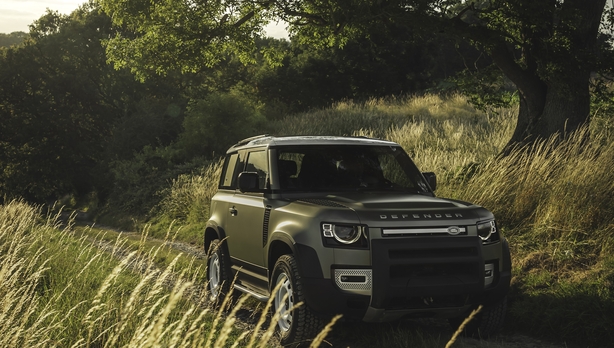 It has gone on sale in its 110 version, that is the longer wheelbase four door model with a 2.0 litre diesel engine producing either 200 or 240 horse power outputs. It's coming on to the market at €68,610.
The 90 three-door version will be coming later and is expected to cost €59,410. It will be followed by a plug-in hybrid version designed to allow a limited electric range, mostly for city driving. A commercial version will also be coming later this year.
The Defender has an edgy profile reminiscent of its original design back in the day - a design that suggests ruggedness and capability. Practical, in other words.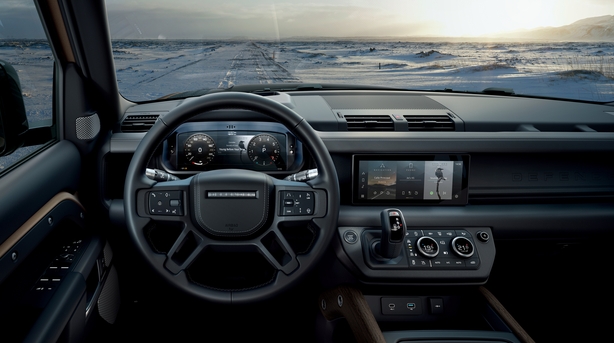 It comes with 18 inch wheels, all wheel drive, assisted tailgate and an interior designed to bring it into the modern age. A 10 inch infotainment screen sits prominently in the dashboard and dials, buttons and fittings have a sculpted look to reinforce that slightly industrial profile.
Standard equipment also includes dynamic stability control, two-zone air conditioning, assisted tailgate and electronic traction control.