Within a few short months, we'll see Volkswagen's new fully electric ID car on Irish roads. So, is the latest Golf now on sale the last of the species ?
Of all the bigger car manufacturers, Volkswagen seems to have managed to cover its commercial bases best in terms of the challenge of moving from petrol and diesel to fully-electric. The new Golf - the eighth generation of the car and with a sales graph of 35 million behind it - has just eased itself into Irish showrooms but, within a matter of weeks, we'll have the ID.3 fully electric car that will inevitably replace the Golf.
The logic seems to indicate we are irreversibly on the road to electric but we're not quite there yet. The conventional car has a way to go yet and until we get sufficiently real affordability and a range of about 700 km or so, it's still the most viable option for most people. The transition may be quicker than we might have thought, but having these cars on sale in tandem is giving VW the best of both worlds and keeping different types of customers happy.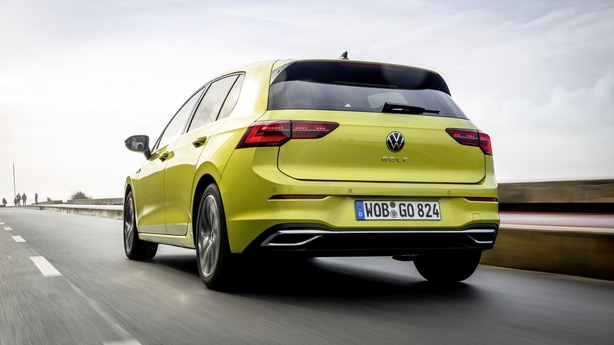 VW's biggest investment with this new car has been in terms of technology and connectivity. The outside profile will challenge even existing Golf owners in terms of spotting the difference - new LED lights at the front, narrower tail lights, neater bonnet creases and hidden exhaust pipes do not a radical change make. The car is also dimensionally bigger but not greatly so.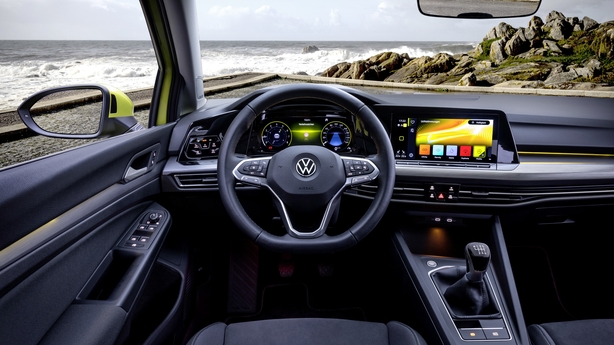 However, the interior steps up the pace. A digital dashboard and display screen bring the car into what VW refers to as the digital/smart phone/tablet era, so your home experience is being reflected in your driving experience. It's impressive and does provide a richer driving experience. Spit digital dials almost perfectly complement the screen.
Some versions of the car even have voice recognition to augment the experience.
The entry level car comes in at €27,750. It has a 3 cylinder 1.0 litre petrol engine producing 110 horse power. It's an engine that has featured in other VW group cars and is one the most economical and viable small petrol engines around, showing little of the lack of zest similar engines do.
A Style version is available with a 1.5 petrol engine producing 130 horse power. It costs €30,750 and the sportier R-Line version comes in at €31,050.
There is also a 2.0 litre diesel version starting at €30,750. As you move up the price list, specification increases with equipment like a full safety package, satellite navigation, cruise control, voice control, auto headlight beam adjustment and so on.