Renault's budget division, Dacia, has confirmed plans to build what it says will be Europe's cheapest all-electric car and will launch it in two years time.
It has carved a niche as Renault's budget brand but Dacia has the advantage of being able to tap into Renault's experience and expertise in developing small electric cars. Offering one at well below the market's cheapest offering, which comes in around 30,000 Euros, should give the Dacia brand a significant advantage, even if its potential range will be a maximum of about 200 kilometres.
Analysis of recent financial results from Renault, Dacia is likely to base the electric Spring model on a small SUV crossover type vehicle Renault currently sells in China. It's a small EV called the City K-ZE.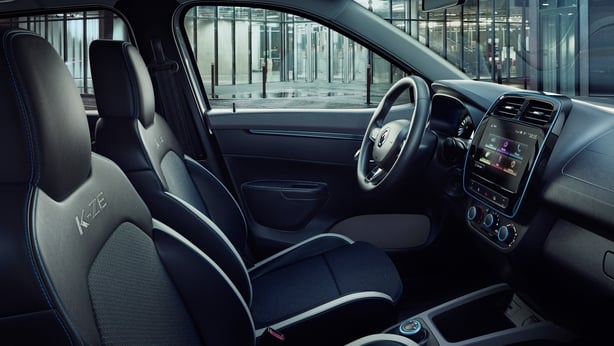 The Spring will be Dacia's first city car and the company is planning to initially introduce it as part of car-sharing and ride-sharing programmes, introducing it later for private buyers. The move makes sense as the Dacia plan is obviously to make this car the equivalent of the cycle rental systems we see in various cities around the world.
The price could be lower than 15,000 Euros and possibly as cheap as 11,000. An offering in this range would make it an attractive part of plans by various governments, including Ireland's, to promote electric only and give the car an opportunity to make itself into a mainstream model.
The car has a limited motor and a top speed of about 100 kilometres an hour. It's range is about 200 kilometres - a good way behind the bigger competitors - but Dacia will be marketing this car as strictly a city car for which this range should quite adequate. It's expected the car will have full LED lights front and rear and the styling will be biased towards the existing small crossover/SUV design of the K-ZE.
Renault has been looking at wooing younger drivers, who are rapidly losing interest in owning cars and it thinks it can target them with cars like this as ideal car-sharing vehicles in cities.