Motorists whose cars are due for an NCT test will have to return a second time to have under body examinations carried out at a later stage, because of safety concerns over car lifts at NCT centres.
The head of the National Car Testing Service has said it could take several weeks before the organisation knows the scale of a problem with lifts, which has led to some parts of the NCT being suspended.
Speaking on RTÉ's Morning Ireland, General Manager of the NCT Grant Henderson said inspections will not be carried out in full until all checks are carried out on the scissor lifts at the 47 testing centres.
He said the "condition surveys" of the lifts will take two to three weeks, but that was not to say it would take this amount of time before they commence carrying out repairs.
He said: "All customers should continue to turn up for tests. Tests will be completed with the omission of the underbody, which will be completed at a later date when lifts are in use."
It means that customers will have to return for a second part of the test once the lifts are back in service.
Mr Henderson said they will issue the customer with a vehicle report for the part of the test that has been completed and once the second part of the test is done they will then receive their certificate.
He is advising people to hold on to the vehicle report while they await the second part of the test.
He had advice for customers who might be stopped by gardaí, saying: "I would recommend you show them the report that has been conducted at the NCT centre and also provide proof that you had your vehicle prepared in advance of the NCT, and show them the certificate that you have at the moment."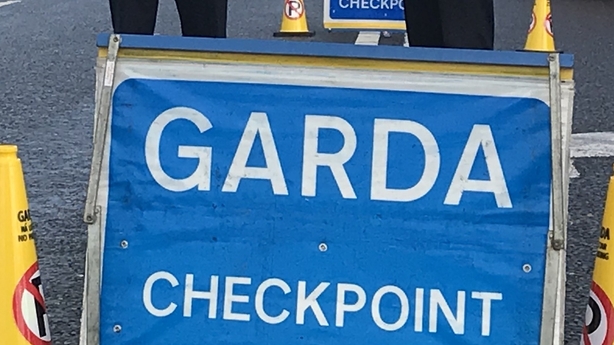 Mr Henderson said the NCT service is liaising with Gardaí through the Road Safety Association and has made them aware of the situation.
He said the wider plan is to replace the whole network of lifts, which was due to take place in June, and they are in discussions with the manufacturer about how this could be brought forward.
Mr Henderson said the situation is different here to the one in Northern Ireland, as in the Republic part of the test is being completed.
He defended the measures being taken and said it had been well thought out to ensure the service was doing the right thing for motorists and the safety of its workers also.
Meanwhile in Northern Ireland all MOT car tests have been suspended after inspections of testing lifts found 48 out of 55 had cracks.
Previous inspections had found cracks in the lifts and repairs were deemed "insufficient" by the Driver and Vehicle Agency.
Operators said it was no longer safe to use the lifts at all 15 MOT test centres and suspended all testing.
It means drivers in Northern Ireland are not clear whether they can drive legally, tax their car or if they are covered by their insurance without an up-to-date MOT cert.
Some exemptions have already been made for people who previously had an MOT cert.
Car dealers in Northern Ireland said the suspension is affecting sales as their cars have to have full MOTs before they can sell them.
The Northern Ireland Department of Infrastructure said it is prioritising people who need a cert for the first time and taxi drivers who are covered under different legislation.
But there are questions over how these repairs had not been maintained to the point where they need to be repaired, or replaced at a cost of millions of pounds, and could take weeks or months to complete.
NI Minister for Infrastructure Nichola Mallon has called for two independent reviews to be carried out to investigate how this situation arose.