It's looking like "Dieselgate" Part 2, as a new study shows the latest diesel engines are not, as the motor industry claims, the cleanest diesels ever. 
It's four years since Volkswagen was rumbled over one of the most high-profile environmental scandals in history, when it had to admit it had used software to cheat on the emissions readings from many of its diesel cars. The discovery had reverberations around the world.
It also led to claims by several car manufacturers that the diesel cars they have been producing since were now the cleanest ever built, something your correspondent has been told by many of them.
Not so, says a new report from a European clean transport campaign group. It engaged an independent testing body to look at emissions from two of Europe's main manufacturers and their top sellers - Nissan's Quashqai and Opel's Astra. Both are very popular in Ireland. In fact, the Qashqai has been consistently at the top of customers' buying list for a number of years.
The new report looked at what happened when the cars' diesel particulate filters clean or "regenerate" themselves. This happens regularly - about every 480 kilometres.
The Transport and Environment reports says the results of its independent lab tests reveal that even the latest diesel models are a serious health hazard. This is mainly because the best available pollution control causes diesel vehicles to 'spill out' large amounts of pollution when they are cleaning themselves out. 
The tests on the Nissan Qashqai and Opel Astra showed they were 32% to 115% over the legal limit of 600 billion particles per kilometer during the automated filter cleaning.
"Tests show these spikes can occur in urban areas and last as long as 15km, during which emissions of dangerous particle pollution surge to over 1,000 times their normal rate. This flaw was written out of EU emissions tests: when the extreme particle emission peaks occur, emission limits are ignored and tests re-initiated, although more stringent regulation was discussed as early as 2007. 
T&E estimates that more than 45 million cars carry the technology in Europe, producing pollution spikes which occur once a fortnight on average. The findings disprove automotive industry claims that the newest Euro 6d-temp diesel models are clean, which should be acknowledged when designing clean air policies, and especially the future post-Euro 6 standard.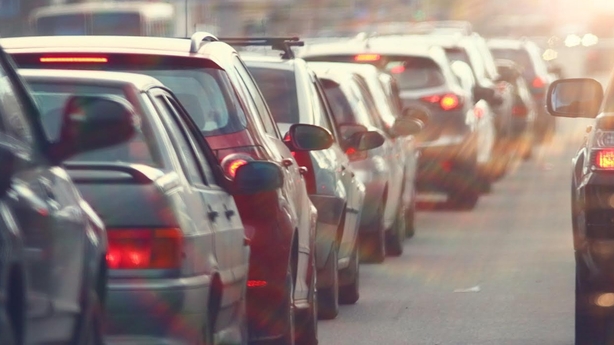 Particle pollution is increasingly seen as 'pollution enemy number one'. Ambient particulate matter is ranked as the 6th highest risk factor for total deaths globally. Particle pollution affects more people than any other pollutant, according to the World Health Organisation (WHO), with 77% of the inhabitants of European cities exposed to levels above WHO guidelines", the organisation says.
Reuters reports that a spokesman for Opel said it couldn't comment because it was not aware of the details of T&E's report.
A Nissan spokesman told Reuters that "all Nissan vehicles and DPF (diesel particulate filter) devices fitted in our vehicles fully comply with applicable emissions legislation."
The Japanese car maker also said it supported new, stricter emissions tests and had introduced new technology to meet them.
Under current European rules, if filter cleaning occurs during an official test, the results do not count, "meaning that 60-99% of regulated particle emissions from the tested vehicles are ignored," T&E said in its report.
Tests of the two so-called Euro 6d-temp vehicles, which refers to those that came to market after Sept. 1, 2017, were carried out by European vehicle test lab Ricardo in July and August 2019 and found the Astra emitted the largest number of particles when full filter regeneration took place, with 1,300 billion particles per kilometer.