Tesla is fast becoming a presence in the premium electric car market in Europe. And BMW plans to introduce a strong competitor for the Tesla Model 3 in 2021 to ward off the competition.
Latest figures show that American electric car manufacturer, Tesla, is becoming a worrying presence in Europe for the big local manufacturers in the premium segment. In the first eight months of this year, Tesla took 18 per cent of the segment in Europe and demand shows no sign of slowing down, especially in countries such as Norway, where electric cars have almost become the norm - an affordable norm at that, given the country's wealth.
And manufacturers are worried, with reports of production plans for electric cars being brought forward in some cases, especially at the premium end. It's not so much a worry for the like of Volkswagen at the moment - the company is concentrating on producing affordable electric cars. However, many in the industry now worry about Elon Musk's plans for smaller cars.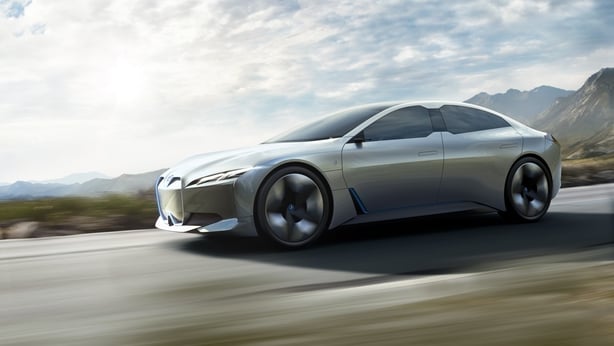 BMW is now planning to introduce an electric version of the 4 Series - the i4. Presently, BMW has relied on the i3 and Mini for volume sales but plans are well underway to rapidly electrify, or partially electrify, all models in its range within the next five years.
The i4 will be a four-door coupe that should prove quite a challenge for the Tesla Model 3.
With an 80kW battery, the i4 will have a capacity of 530 hp, which BMW says matches the performance level of a V8 engine in current BMW models fitted with a combustion engine.
The design of the high-voltage battery developed for the car is said to be "characterised by its extremely flat design and optimised energy density. With a weight of some 550 kilograms, it has an energy content of around 80 kWh." BMW says the range for the car will be "approximately 600 kilometres."
As with all electric cars, acceleration will be rapid with the car capable of a zero to 100 km/h time of around 4.0 seconds and a top speed of more than 200 km/h.