Most of the changes to Renault's Clio seem to have been made on the inside but its price should help maintain its popularity.
This is the fifth generation of the Clio, a car that is among Renault's best in terms of styling and driveability. It has done well in Ireland and has managed sales of some 1,600 a year for the previous model.
Obviously, someone was happy that the styling had aged well and there was therefore no need to turn the car into something entirely different. It's also a decision that would have meant savings in developing the new car and possibly allowed for the addition of a reasonably good level of standard equipment.
Standard equipment includes a 7" touchscreen (you'll pay extra for a bigger one), LED lights, air conditioning, electric windows and a safety system that includes emergency braking when an imminent collision is detected, pedestrian protection and technology to detect lane departure. With a starting price of €16,990 though, it's not a bad package.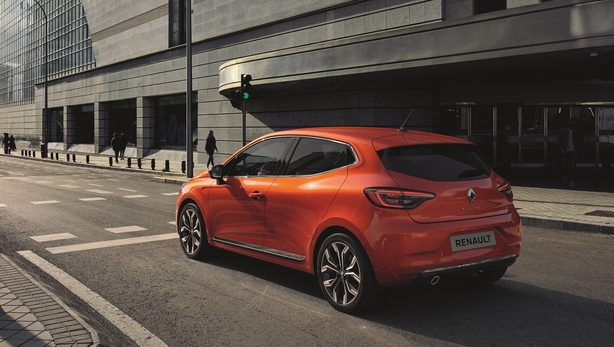 The Clio is a good fit for the city, meaning its most popular options will be the three-cylinder 1.0 litre petrol ones, with a choice of 75 horse power and 100 horse power outputs. The CO2 readings are low, with even the bigger capacity petrol producing 99g of CO2 per kilometre.
A 1.5 diesel is also available but it's unlikely to cut the mustard for people in the current diesel environment. A hybrid version is in the pipeline for next year though.
The Clio has already been given a maximum 5 star rating in the EuroNCAP crash testing programme, which is very good for a car in this size bracket.