Plug-in hybrids have become a popular option for those using their cars for shorter commutes. Now Peugeot has joined the fray with two cars it says can beat the range of competitors.
Peugeot says its new 508 hybrid fastback model has achieved real world consumption tests (WLTP) figures of 58 kilometres in pure electric mode, while the estate version has achived a figure of 52 km in purely electric mode. It also says both cars have come in with very low emissions and a maximum level of 30 grammes of CO2.
The 508 hybrid range will go on sale here from December but prices and specifications won't be announced until then. The first cars will arrive early next year.

They will have a 180bhp petrol engine with a 110bhp (80kW) electric motor for a maximum combined power of 225bhp (165kW). The battery offers a capacity of 11.8kWh and recharging takes less than 1h45 with a Wallbox (optional 6.6 kW charger, 32A).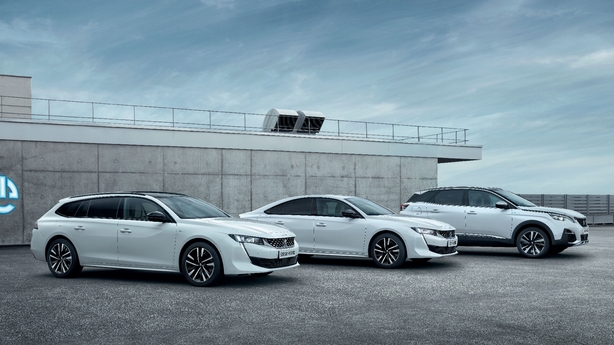 Peugeot says the the boot volumes have not been compromisd by the introduction of batteries and are identical to the standard versions - 487 litres for the standard 508 and 530 litres for the estate.
The company says its "primary aim was to successfully deliver ownership and running costs, dependant on local taxes, equivalent to that of a traditional BlueHDi diesel 130bhp EAT8 8-speed automatic engine. For business to business company use, this cost is calculated based on 30,000 km per year with a driving rate of 65% in hybrid mode and 35% in 100% electric. For private individuals, the calculation is based on an assumption of 15,000 km per year with a 50/50 split between hybrid and 100% electric driving".
Both versions of the 508 will join two versions of the 3008 in a hybrid line-up. By 2023 all models in the Peugeot range are due to have an electric version.