Naiviely, some thought that free charging of electric cars would be the norm. Now the ESB has revealed its first charging plans and we've been looking at one electric car's likely average consumption and charging costs.
Most of what you pay for a litre of petrol or diesel goes right back to the State in tax, so it should'nt come as any surprise that the State won't be suddenly giving up on revenue of over a billion Euro as diesel and petrol are replaced by electricity. And the ESB is, after a commercial entity.
Until now, electric cars drivers have been able to use the public system for free, but the new pricing system for fast chargers comes into effect next month, with a choice of two payment plans.
Motorists can either opt to pay 33c per kilowatt hour on a simple pay-as-you go basis, or they can sign up to pay a €5 per month membership fee for a charging plan, which will entitle them to a reduced charge of 29c per unit used.
Both options will be significantly more expensive than charging an electric car at home.
Home charging can be as little as 10c per kilowatt hour using night-rate electricity, leaving electric cars 71% cheaper to run than equivalent diesel engines, according to the ESB.
The folks at Kia Ireland have been crunching the numbers, using the scale of charges as set out by the ESB and using them to cost what it will take run a 65kWH e-Niro model with a range of 455 kilometres.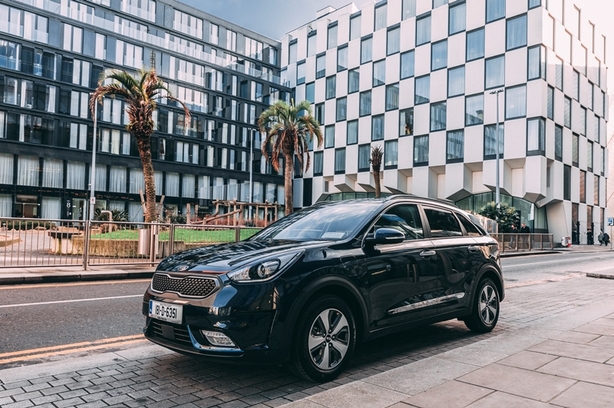 Darrell Doyle, Kia's Technical Training Manager, says the calculations take into account that some power loss may occur during charging due to heat transfer (especially if the battery is cold) and the logic for using a 20%-80% battery charge for these calculations is that the DC charge is only up to 80% and most people start this charge at around 20%.
Kia calculates the following charges for its e-Niro, which would not be an untypical example for the average electric car as batteries improve and range is extended over the shorter term.
On the PAYG (Pay As You go) plan;
Charging the battery from 20-80% will cost €12.67.
That works out at €4.64 per 100km.
This, Kia say, would represent a saving of €2.11 on every 100km, compared against a diesel vehicle doing 5L/100km and a saving of €4.06 on every 100km compared against a petrol vehicle doing 6L/100km.
However, these figures seem a little conservative to me when you take into account that in city driving conditions usually means higher fuel consumption and not the best average.
On the Subscription Plan;
Charging the battery from 20-80% will cost €11.13.
That works out at €4.08 per 100km.
That represents a saving of €2.67 compared to diesel, and €4.62 compared to petrol.
Because you have to pay €5 per month on the subscription model so you would need to charge the vehicle from 20% to 80 per cent more than three times a month to make a saving, compared to the PAYG model.
So, for the first year, using the subscription plan, you could save €80.08 against the PAYG model; even if you are only charging using the DC charger once per week
In the second year, that would drop to €20.08 in savings, as you would have to pay €60 per year on the subscription, which is free for the first twelve months.
Comparison to charging at home on your AC wall box;
There is an assumed current cost for home electricity of €0.20 per kWh (currently 50 per cent less on a night rate). That's €2.81 per 100km - over 30% less than using the DC chargers with the subscription plan.
Driving 20,000km per year - using your home charger - could save as much as €1178 compared to a petrol vehicle using 6L/100km. You could save much more on the current night rate.
You might bear in mind, however, that these are introductory charges. Energy prices don't tend to drop very often. Something else worth remembering is that if - like many people - you don't have convenient home charging