Kia describes its new version of the Ceed as an urban crossover utility vehicle. It's another way to describe a small SUV-type car that competes with Volkswagen's T-Roc.
Just when we thought the motor industry had exhausted its nomenclature to describe new cars, Kia comes along with what it calls "an urban crossover utility vehicle". Confused ? Don't be. This is a car that is designed to move into a crossover space that marks the move away from our choice of traditional family cars. It all began with the Nissan Qasqai and now we all want cars that look more like SUV's than your average family saloon.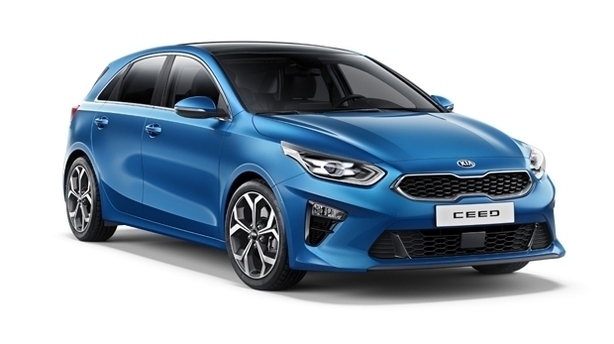 The XCeed is a development of Kia's standard Ceed hatchback.
The XCeed is described as "a sporty alternative to traditional SUV's, offering comparable levels of space for occupants and luggage, with a more assured ride and a more commanding view of the road." Smaller it may be but Kia says the car merges the strengths of a hatchback and an SUV. The car is based on the current Ceed hatchback platform.
The car comes in three trim levels and has a choice of two engines – a one litre petrol and a1.6 litre diesel .
A plug-in hybrid version will be available from January on.
The entry level 1.0-litre petrol model is priced at €26,245 and comes with 16 " Alloys ,LED lights front and rear ,rear privacy glass ,an 8 inch touchscreen with Android Auto and Apple Car Play, Lane Keep Assist,Forward Collision Avoidance ,High Beam Assist and Speed Limit Assist. A 1.4 petrol engine is also available.
The next level comes in at €28,145 and has 18" Alloys ,10.25 inch touch screen with Sat Nav /Tom Tom and rear view camera, half leather upholstery, electronic parking brake and wireless phone charger .This car will also be available with a 115 horse power diesel engine, with an expected price of €31,000.
The most expensive mode will cost €30,045 and comes with heated front seats ,12.3 inch supervision instrument cluster, smart key with push button start ,climate control and blind spot detection.
Kia says its diesel engines - one with 115 horse power and another with 136 horse power - are the cleanest diesel engines ever produced by the brand, and the most fuel efficient in the range. The 115 version is the one that goes on sale here first/