Imports of used cars from the UK to Ireland have dramatically increased as the Brexit deadline approaches, according to new research. During July and August alone imports were up by 175 per cent, compared to the same period last year.
Fexco International Payments handles many of the payments for cars being imported from Britain and Northern Ireland and it says that during July and August, Irish motorists "increased their spending by 181 per cent compared to the same two months in 2018."
The analysis looked at 1,500 transactions, made through Fexco and found the number of vehicles imported by Irish drivers in July and August was up by 175 per cent year-on-year.
"The figures are even more breathtaking when compared to those recorded in July and August 2016, the months immediately following the UK's Brexit referendum. Since then, Irish drivers' spending on cars imported from the UK has jumped by an incredible 451%and the number of import transactions has increased by 291%", says Fexco.
Warning this week that the Irish motor industry was in its worst crisis for many years. the industry's representative body, the SIMI, said there had been a flood of used imports since 2016, substituting for new car sales.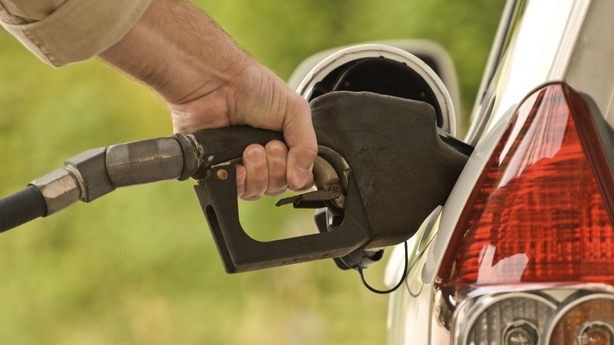 "This is impacting negatively on used car values for Irish motorists, thus increasing their cost to change and creating a barrier to their ability to trade up to a new or newer lower-emitting vehicle. Among these used imports have been some 250,000 cars that do not meet the latest EU emissions standards, which has proved hugely negative for Ireland from both a climate change and air quality viewpoint. In addition, as a new car generates on average over €6,000 euro more tax than a used import, the Irish Exchequer is losing out on vital tax revenues", it said.
Fexco notes the import boom is being driven mostly by individual motorists rather than car dealers. It found that "Irish car dealers increased their spending on UK imports by a more modest 61% between July and August 2016 and the same period in 2019, a tiny fraction of the 451% surge in import spending made by drivers themselves."
It also says buyers are using the Euro's strength against Sterling to buy a higher-spec car from the UK. The average amount spent per import in July and August was €16,197, a third more than the level seen three years ago.
The surge in spending on imports has coincided with a highly favourable Euro-sterling exchange rate.
During July and August the Euro was worth an average of 90.75 against Sterling, 16.6 %more than it was on the eve of the UK's Brexit referendum in June 2016.
At its peak in August, the Euro reached almost 94 p, its highest level in nearly a decade.
Fexco also says "imports may have been given extra impetus by buyers looking to do a deal before any change in tax and tariffs that might follow a hard Brexit on 31st October. Used cars from the UK over six months old are currently not subject to Irish VAT when imported to Ireland, but this exemption could end post-Brexit - instantly adding 23% to the cost. Trade tariffs may add additional costs to imported used cars, further eroding the exchange rate advantage."