Nissan's funky Juke – a surprise hit with older drivers – is to be re-launched next month, nine years after its original launch.
When it first hit the market nine years ago, the Juke managed to firmly divide opinion. With its squat and funky design, the car was either loved or hated. However, it became a quick hit with older drivers, who seemed keen to reinforce the notion that older drivers could just as easily adapt to something that challenged the conventional. And they were the people who bought the car in big numbers. Some 10,000 have been sold in Ireland in that nine year period. Younger drivers have tended to wait and buy the car second-hand.
Now that compact crossovers are so popular, the new car is likely to appeal again to those who want something different, smaller and more fun to drive. Its relatively high position also means those who want easy entry and egress will find it an attractive option, just as those who require family functionality have opted for the Nissan Qashqai.
The new JUKE is bigger, with rear-seat knee room increased by 5.8 cm, rear head room by 1.1 cm and a boot capacity of 422 litres – 20% more storage room. The car is longer, higher and wider.
The driver position has been improved river positions, as has the rear space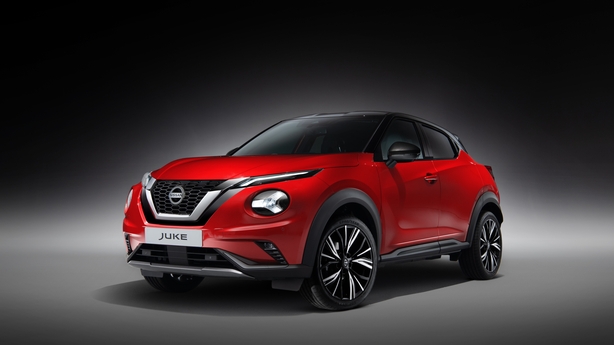 The only engine option will be the 1.0-litre, three-cylinder turbocharged petrol engine with horse power, which has already been introduced in the Micra. Nissan is promising improved fuel efficiency. It's also likely that a hybrid version will be introduced at some stage and further electrification is also likely. There is a six-speed
The car gets intelligent emergency braking with pedestrian and cyclist recognition, traffic sign recognition, intelligent lane intervention, rear cross traffic alert and blind spot intervention. This system warns the driver when a car gets into its blind spot and brings JUKE back in the lane.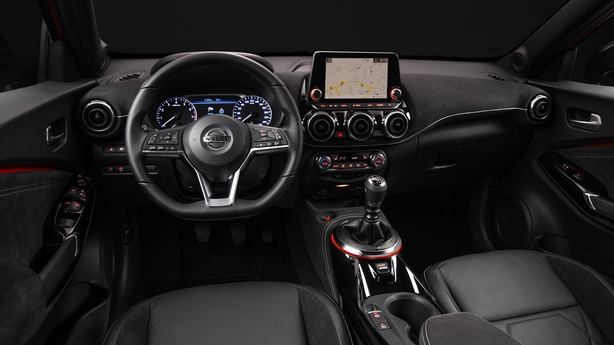 Apple CarPlay and Android Auto can be used on the 8-inch touch screen display and there's a Bose sound system.
The car is due in Ireland next month but prices have not yet been announced.