Amazon is collaborating with a number of car manufacturers to embed Alexa in vehicles and has made deals with GM, Ford, Volvo and Honda to allow online orders to be delivered to owners' cars.
A Reuters report says Ned Curic, a former Toyota Motor Corp executive recruited by Amazon to oversee Alexa Auto in 2017, said in a written response to Reuters that the company is "always looking for ways to more closely integrate Amazon services if we think it'll bring value to the customer."
"Our goal is to bring Alexa to as many vehicles as possible, either through direct integrations with manufacturers or through automotive accessories with Alexa built in," Curic said.
"We have a lot of work to do," Curic added, including "bringing Alexa to more vehicles and accessories, building new Alexa features for the car and launching our own automotive product, Echo Auto."
AWS has been one of Amazon's fastest-growing, highest-margin businesses and provides a platform for corporate customers - from BMW and Toyota to Avis and Formula One - to manage, analyze and in some cases monetize data.
Gavin Sherry, CEO of Ford's Autonomic web services subsidiary, said the No. 2 U.S. manufacturer can learn a lot from Amazon, which is working with Autonomic and Ford to build a cloud-based platform for the transportation industry.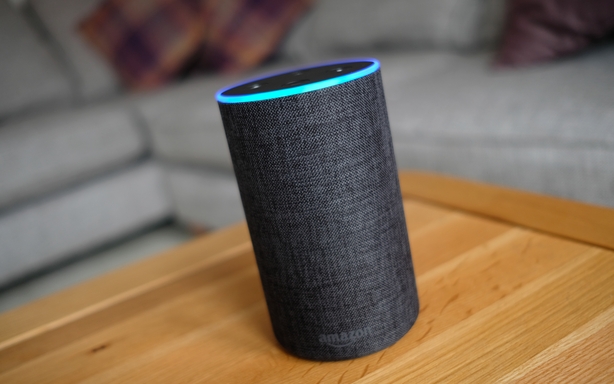 One frequently mentioned concern - common to Amazon, Google, and Apple - is the security and privacy of data collected from vehicles and their occupants.
Corporate customers "should be very scared" of Amazon's move into the dashboard, says John Ellis, a transportation consultant and former global technologist at Ford Motor Co. As consumers pay less attention to horsepower and more to streaming content and services, he expects more consumers "won't really care whether you're in a Ford or a Chrysler or a Chevrolet or a BMW."
Curic said voice data collected by Alexa from consumers is used by Amazon "to deliver and improve our services."
Data gathered through Amazon Web Services "is absolutely secure and confidential," said Curic. "No customer, including Amazon's Consumer business, has access to any other AWS customer's data."
The company, through its $33 billion Amazon Web Services unit, also is rapidly expanding its business with corporate customers, notably through two major cloud-based initiatives this year with Ford and VW.
Jonathan Allen, head of professional services at Amazon Web Services, told Reuters AWS is working with corporate customers to provide advanced data analytics and build services that could generate revenue from the data and enhance the customer experience.
"That's going to lead to monetization" of data by those companies, Allen said.
Natalia Drozdiak of Bloomberg reports that a major concern for Gloria Gonzales Fuster, research professor on data privacy at the Vrije Universiteit in Brussels (arising from a revelation that Amazon listens in on "conversations" people have with Alexa devices to "improve voice recognition") is "the issue of information transparency and whether users are truly aware of what data is being collected about them and for what purposes".
Drozdiak reports that Fuster says the rise of connected devices also highlights legal gaps with regards to privacy. While one person might buy a device and sign up to its terms, such devices often interact with many people, including children and oblivious friends, who didn't sign up.
"You have to negotiate a kind of family privacy policy with the rules we have on personal data. There are many questions we have not solved," she said.
These privacy issues partly explain why EU Justice Chief Vera Jourova said she had "mixed feelings" about the rise of digital gadgets like Alexa and why she doesn't own one herself.

"The fact that you have something at home which can listen, which can transfer what it has listened, it sounds dangerous," she said.