Audi is launching a new version of its Q 3 model, this time with coupe styling and a sports suspension package.
Prestige brand coupes can be popular and Audi is obviously hoping to create another small niche for its Q 3 Sportback – a car with a definite sporty emphasis that blends the practical styling of the Q 3 with a coupe finish. However, the driving emphasis – as expressed through the use of a sports suspension set-up – may confine the car's popularity to those who are willing to sacrifice overall comfort for a rather firm ride.
These suspension set-ups tend to leave the car closer to the ground and geared towards more precision and grip than overall comfort. They are not for the majority of drivers, who would be better off looking at the standard Q3 for more comfort.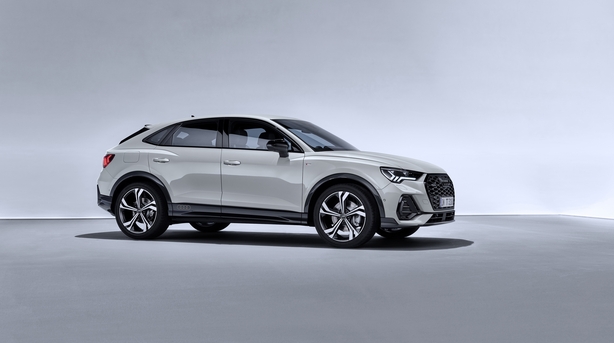 A more advanced digital cockpit is being introduced for the car and LED headlights will be standard. Other standard features will include a lane departure warning system, which helps the driver to remain in a traffic lane. Audi's pre-sense collision system, which detects if a head-on collision is imminent and then issues a visual and acoustic warning to the driver, and then applies emergency braking, comes as an extra.
No prices have been announced for the car in Ireland.