Opel is concentrating on reducing CO2 emissions and lowering fuel consumption with its new Astra, which arrives at the end of this year.
It's four years since the current generation Astra arrived, so a re-vamp has been on the cards for a while now. Being a face lift excercise, don't expect too much in the way of major styling changes (the grille is changed and there have been a few other tweaks) but essentially the body remains the same.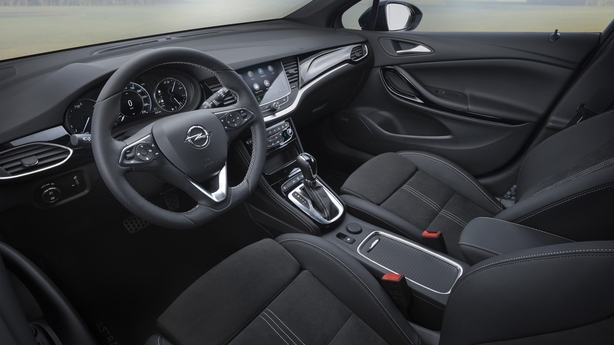 The same is true for the interior, which is still practical and functional.
In terms of weight reduction - as every car manufacturer is now consumed with - the new version is 200 KG lighter than the one it replaces.
It's under the bonnet that the big changes have been made. There are new petrol engines - all three cylinder units, indicating that Opel has taken a leaf out of the Volkswagen book of small and economical petrol engines. Opel also claims it has been able to reduce CO2 emissions by 19 per cent for these engines, which come with with displacements of between 1.2 and 1.4 litres and have outputs ranging from 105 horse power to 145 horse power.
There are three diesels - all with 1.5 litre capacity and with 105 to 122 horse power capacity. Opel says the fuel consumption of the diesels has been reduced by 17 per cent, while CO2 emissions are down 10 per cent. The petrol engines are said to be some 19 per cent more fuel efficient and produce 15 per cent less CO2.
All models have six-speed gearboxes and there will also be a nine-speed automatic option. An estate version will also be available.