The iconic Mini will soon be available in a fully electric model as the popular car enters its seventh decade of production.
The Mini Cooper SE runs on a lithium-ion battery - without limiting boot space - and has a claimed range of between 235km and 270km.
Spontaneous power delivery, a low centre of gravity, front-wheel drive and wheel slip limiting all combine to give this vehicle impressive agility.
And with the ability to hit 60km/h from a standing start in just 3.9 seconds, this car is definitely not for the faint-hearted. Its 135 kW/184hp electric motor can also accelerate from zero to 100 km/h in 7.3 seconds - close to the performance of the hot-hatch MINI Cooper S.
The car boasts a new digital dashboard as standard, together with connected navigation including real-time traffic information (RTTI), LED headlights and taillights.
The new model is available in three trim levels and prices will start from €27,765 on the road, which in market terms places this car right in between the cheapest electric car (Renault Zoe) and the most popular (Nissan Leaf). Retailers are now accepting deposits for delivery in March 2020.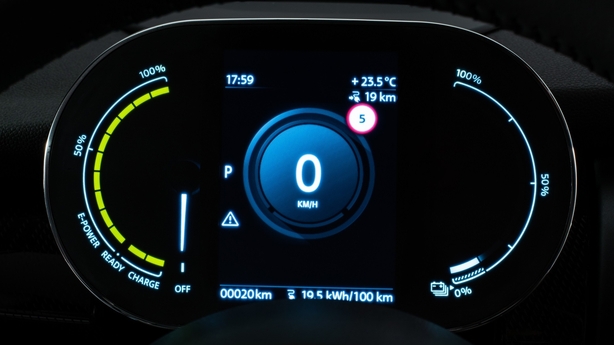 The Mini Electric has the same body shell as the three-door hatch, although there a number of specific differences, including an embossed Mini Electric logo on the car's side scuttles, as well as on the tailgate and front radiator grille
Its front grille showcases the car's hallmark hexagonal shape but on this occasion, it is closed, as the car requires less cooling. However, this has the effect of enhancing the vehicle's aerodynamics, as does the enclosed undercarriage, rear apron and the optional 17-inch corona spoke 2-tone wheels.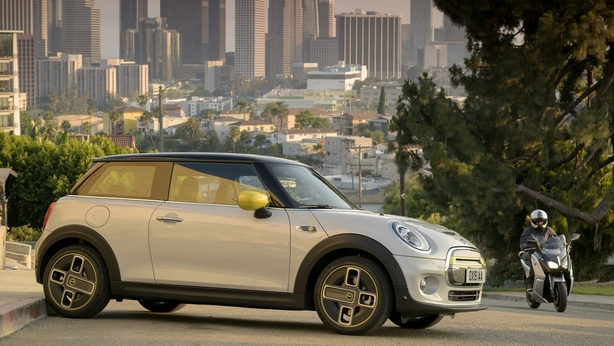 The most important piece of equipment here, the charging plug, is discreetly position above the right-hand rear wheel where you would normally find the petrol filler.
In accordance with new EU law, the new model is also fitted with a distinctive sound generated by a speaker system to warn pedestrians of its approach.