For the first time, we have a time frame for the point at which diesel and petrol engines will be a thing of the past, and the changes are likely to start with the budget in October.
One volume car manufacturer, Skoda, will make its last diesel and petrol engines in 2040. That does not mean, however, that we have a 21-year time frame to end our relationship with both - almost every car company in the world will have accelerated its electric car production well before then. By 2025, for example, a quarter of all Volkswagen's output will be electric - 75 percent of it will be battery electric and the remainder will be plug-in hybrids.
Nearer home, following the publication of the government's climate change plan yesterday, we now have a definite date for the end of diesel and petrol. If the report is implemented in the main, it means that new diesel and petrol car sales will be banned in 2030 - 11 years time.
In the meantime, electric cars will be heavily incentivised and owners of fossil fuel cars will start paying more tax to "nudge" them away from their cars. The budget in October is likely to begin the process. Today, the Minister for Climate Change, Richard Bruton, said he would like to see the implementation of the plan when the budget is announced. He is not alone among Cabinet colleagues in supporting that early start.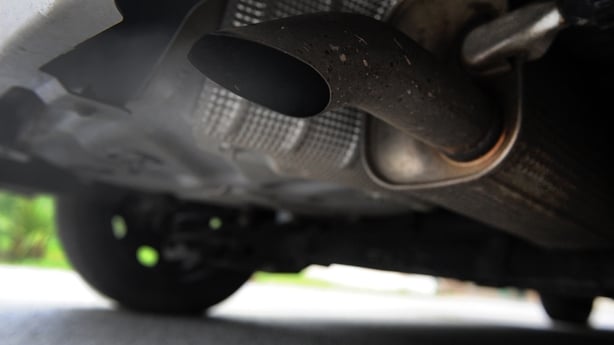 One political source says: "The excise differential that allows diesel to be sold cheaper on forecourts will have to be changed, and fast. People just can't be incentivised to have diesel cars anymore and, if they are, they just won't think in terms of changing their habits any time soon and we don't have a lot of time".
The Irish motor industry is also expecting a widening of tax bands in relation to CO2 emissions in the next budget. This means that cars that produce more grammes of CO2 per kilometre will be taxed more heavily.
A big engine producing some 200 grammes, when other smaller engines are capable of producing less than 100, is unlikely to have much of a future from next October.
New car buyers, however, don't seem to be taking this into account at the moment. Currently, Volkswagen's Tiguan, with higher CO2 emissions on models with higher specifications, is outselling the lesser polluting Golf. More and more people are also buying cars with automatic gearboxes, which also produce more CO2 as a rule. These are examples of where habits might be changed quickly with the introduction of new tax bands and are likely to come under the scrutiny of civil servants preparing the budget.
There is also likely to be a move to limit the volume of older diesel cars being imported from the UK. Second-hand imports from Britain are now ready to outstrip new car sales in Ireland. I've heard several people who have bought imports say it's the last throw of the dice for them for diesel or petrol and that they were buying a car at an attractive price that will last them until they are forced to change.
In terms of budget changes, the Irish motor industry is prepared but it wants time to adjust its ordering schedules and delivery time. It does not, however, want any sudden shocks.
Carla Wentzel, the CEO of the Volkswagen Group in Ireland, told me: "We need something that is reasonable and transparent so that customers understand any changes clearly. People need certainty. If there is some shock announcement it will pause the car market for between six and twelve months".
The main obstacle to the time frame for the climate change plan is likely to be political.
Over 60 percent of cars in Ireland are diesel (a development spurred by government diesel incentives introduced in 2007/2008 - ironically to combat CO2 emissions) while 36 percent are petrol-powered. Even as new car buyers drift back to petrol after "Dieselgate", CO2 emissions are on the rise as a result.
While there is a strong argument that diesel cars have no place in cities, the divide between urban and rural is stark. People in rural areas are much more dependent on diesel for longer journeys than people in larger cities. They can also be far more isolated than people living in towns and cities. On the other hand, they may well be in a better position to install grant-aided charging points at home.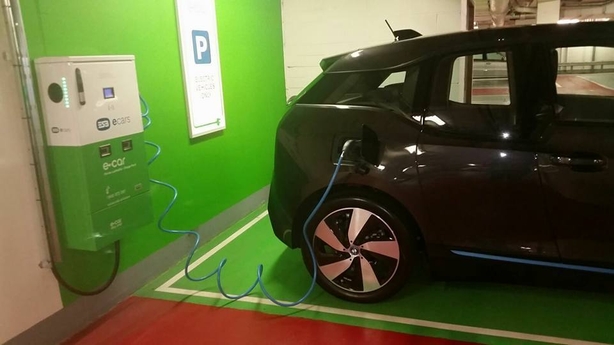 This urban/rural divide is going to prove a huge challenge for the government. It will have to accommodate diesel and petrol for some time to come, but with a strong caveat about their longer-term future. It also needs to provide a viable alternative but it can't do this alone.
The numbers of charging points to be located by local authorities need to be adequate and accessible enough to convince people they can make the change without fear of losing mobility.
Electric cars will come down in price but the battery range also needs to reach a point where people can comfortably eliminate their range anxiety. Many people with high-mileage motoring will be looking for somewhere above 700 kilometres.
Both Hyundai and Kia are getting comfortably to the 400 kilometres stage and advances are being announced every week. This 400 kilometre range should accommodate most requirements.
In the meantime, we have five years to get used to a changing world of motoring. Within five years the number of electric cars will have increased dramatically. There's no going back, it seems, the only adjustment to a very different world. And no one and no place will remain unchanged.