Volkswagen's latest Polo has'nt just come of age, it's as big as previous Golf models. But its stablemate, the SEAT Ibiza, may be better value for money.
A well known brand is a powerful force and they don't come much more powerful in the car world than Volkswagen. Notwithstanding Dieselgate, the company still has a reputation for hitting the right notes with consumers, whether it's on the basis of reliability, comfort or practicality, and there is no denying the enduring attraction of one of the greatest mass produced cars ever - the Golf.
Within the Volkswagen stable, however, things have been developing greatly in recent years. SEAT, the once-derided Spanish State company, and Skoda (once equally derided), have had big injections of cash and creativity from the German giant and it's paying off. SEAT is now a well established brand and Skoda has moved away from the cheap and cheerful image it had - and both are now competing directly and with each other. Even in their corporate office they speak about each other's brands with some degree of reservation, apparently.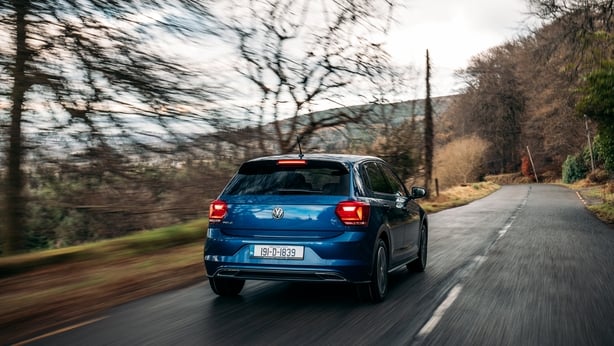 I was reminded of what has been happening in this "family" when driving the new Volkswagen Polo, now a grown up car in every sense and as big as a Golf was only a few years ago. The term "supermini" hardly applies anymore. It's spacious, with great room in the front fro the driver and passenger, and it's not all that bad in the rear either. At 350 litres the capacity the boot is generous too. It still comes in at a supermini price too - starting at €17,895 for the basic 1.0 litre petrol version.
Then I looked at the SEAT Ibiza and remembered the two cars are built on the same platform (making them essentially the same car in terms of layout and dimensions). The starting rice is €15,885 for the Ibiza with the same 1.0 litre petrol engine.
But this bring us back to branding. Many people, I'd guess, are more familiar with the VW name and less so with SEAT. Thus the big name carries the premium.
It's also arguable that the Polo is a nicer looking car. SEAT goes in heavily for more sculpted looks - with a slight performance suggestion in some cases - while VW tends to stay soft and middle of the road. The Polo manages to retain that measure of softness while still looking modern, with clean and unfussy lines.
The Polo version I drove was the R-Line, which has flashier bumpers and a small rear spoiler, but it's all still sitting on the same platform and has a 1.0 litre petrol engine. This VW Group engine is one of the best around - it's relatively quiet, it's economical and it's flexible. In short, it's an ideal city engine that does'nt feel unduly disadvantaged on the open road, or even on the motorway. With the Polo, I managed 5.9 litres of fuel per 100 kilometres, or 47 MPG in old money. It's better than you'll find in most comparable cars.
The Polo does'nt handle or ride as well as an equivalent Fiesta but there are no major complaints. Besides, these are not things that are hugely relevant when it comes to small and economical cars.
The interior of the car is classically Volkswagen - functional, unfussy and practical. The seats are good and supportive, there's an extensive glass area for better visibility and brightness and you don't have quite the same cramped feeling that you have in a Fiesta, for example. In the rear, however, you'll feel the limitations.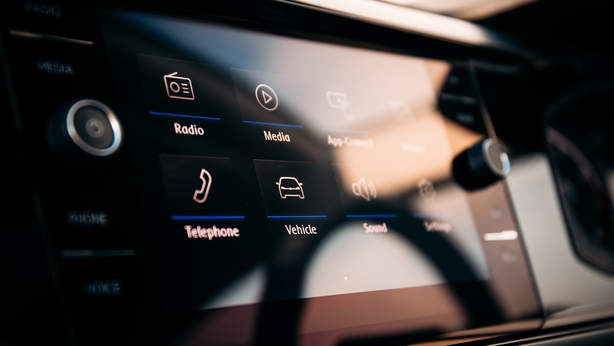 The steering wheel controls are straightforward and intuitive, as is all the rest of the switchgear.
The infotainment screen (8" in this case) is just as it should be, with no small fiddly buttons and good, clear graphics. It is what a screen like this should be like and does not distract your attention as much as others can.
All this, however, does add up to a slight lack of soul and involvement. Despite the fact that you can get different colour-coded interior matches, the Polo is not a car that's going to engage with you with any degree of passion. It is in this respect that it does not match up to the Golf, which has an altogether more intimate feel to its interior. That said, the Polo does have a degree more creativity than the Ibiza.