Almost half of Irish car buyers expect the process to be difficult and more than three quarters have changed their planned budgets, according to a new survey.
The Carzone sales website survey followed over 250 people who either bought a car or were planning to do so in the past six months. It would seem the process for most people was a fraught one, with 45 per cent of respondents saying on entering the process that they thought it would be difficult. However, some 39 per cent said they found the process easier than they thought it might be.
Almost half of them wanted to buy a new car but only 36 per cent did so.
Some 85 per cent of respondents had to change their planned budget at least once and one in five researched their choices for over a month.
Half of the respondents looked for recommendations online and while over half said they were happy to visit a car dealership, only five per cent said they trusted all car dealers.
The report says there are the six key stages to purchasing a car: Contemplation, Triggers, Consideration, Preferences, Decision and Doing the Deal. The shift from traditional to today's situation is due to the wealth of information and outside influences available to consumers, "meaning the journey can be a long and sometimes frustrating one for both buyer and seller."
The report also shows "that feelings are mixed about car dealerships. Over a third (36%) are reluctant to visit a car dealership and only 5% say they trust all car dealers. Reputable car dealers are determined by several factors including good reviews, quality of the stock, transparent pricing and friendly staff. Dealers and private sellers need to keep in mind that everything can change within a day and the buyer's experience can make or break the deal - for 66% of car buyers it still takes more than a day to make a final decision."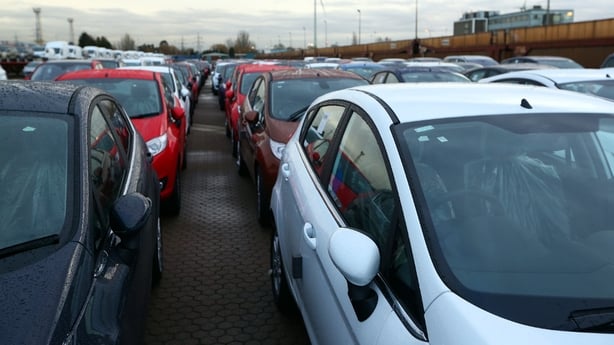 Most buyers get advice from people they know.
The majority of buyers prefer to get advice from people they know (83%) and half say they get recommendations online (50%). Other sources of information and recommendations include dealers (39%) and manufacturers (25%).
However. it seems that many people just finally cave in after all their searching and researching. Nearly half of buyers (49%) spend a day or more after deciding to buy a car reflecting on their decision. For many buyers they have reached a point of fatigue and go for the car that is good enough rather than the best car and deal for them.
Karl Connolly, Audience Manager at Carzone, said it's is clear from the report that there is "a huge amount of uncertainty among consumers, which means that the need for trust is greater than ever. Dealers can build this trust by being transparent with customers and ensuring that consumers feel that what they see is what they get. This information provides a great opportunity for dealers and private sellers to meet customers' needs while ensuring they drive away in the best car for them."