The increased popularity of hybrid cars has led to a huge increase in the number of automatic cars on our roads. About time, says our Motoring Editor, Donal Byrne.
Even allowing for the fact that an automatic gearbox can add about €1,000 to the cost of a small car, there has'nt been any rational basis for our aversion to owning a car with one. They are a lot more economical than they used to be, they take an awful lot of the stress and effort out of driving in cities, they allow for a much more pleasant driving style and they are great for people learning to drive. One of the big fears learner drivers have is all the co-ordinating involved with a manual gearbox. An automatic takes a lot of the stress out of the process. They are also ideal for older drivers looking for a car that provides an easy style of motoring.
And don't believe the old saw about their being hard to get used to after a manual gearbox. A couple of hours driving one is all it takes.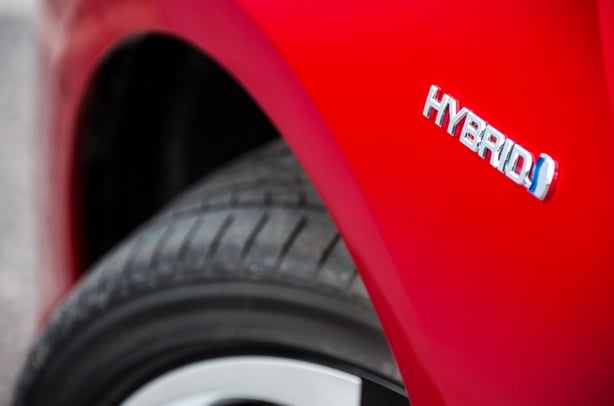 Most of the automatics now being bought are hybrids.
Research by DoneDeal on new car trends for the first three months of this year show that over 19,000 automatics were sold - most of them Toyota hybrids.
That represents an 83% increase compared with the same time period 5 years ago, when just 6,000 new automatics were sold in the state.
DoneDeal says the best-selling automatic car brands were Toyota, Audi and BMW.
Martin Clancy from DoneDeal says: "New automatic transmissions are extremely intelligent. It's now common to see seven and even eight gear transmissions which enable smooth and efficient driving, even at low revs. They therefore burn far less fuel and reduce emissions. It's also worth pointing out that alternative-fuel vehicles, including virtually all hybrids tend to use automatic gearboxes. With the increase in alternative fuel vehicles, the number of automatics on the roads is sure to rise".
So, if you're buying a new car, consider an automatic gearbox. Personally, I would'nt ever buy a manual car again and anyone I know who has an automatic is'nt for turning.
The best selling automatics are:
1. Toyota Corolla - 1,516 units
2. Toyota C-HR - 1,363 units
3. Toyota Rav 4 - 898 units
4. Skoda Kodiaq - 821 units
5. Toyota Yaris - 771 units.