Until the middle of last year, four-wheel drive vehicles that had a row of passengers seats in the rear represented a grey area when it came to tax and insurance.
If you attend any horse or county show around the country you will still see hundreds of them parked up, with owners enjoy the benefit of having a workhorse four-wheel drive that offers family transport - and all at a reduced tax rate. That's now changed and passenger-carrying four-wheel drives have been hit with a whack of VAT.

Despite the traditional view of Revenue, many of them, including the Land Cruiser, the Mitsubishi Pajero and the Volkswagen Touareg with a row of seats directly behind the front seats were being taxed as commercial vehicles.
As VM Systems, a motor industry advisory company notes:
"The new laws affect commercial vehicles with four or more seats, the criterion being that the cargo area is under the one roof or in the same compartment as the seating. The VRT on these vehicles has therefore increased from 13.3% to 36%.
Commercial vehicles with three seats or less, such as vans, and two-seater commercials, remain unaffected by the new VRT rules. Crew-cab vehicles, where the cargo area is separate are also not affected.
If you register an older commercial vehicle as private, your road tax will be calculated not even on the CO2 emissions used in passenger cars, but the old system of engine size. Which means that even a 2-litre diesel engine will have substantial annual road tax.
The VRT increase not only adds to the list price, but VAT is also charged on top of the VRT price. This is a double whammy for business users not registered for VAT, such as farmers."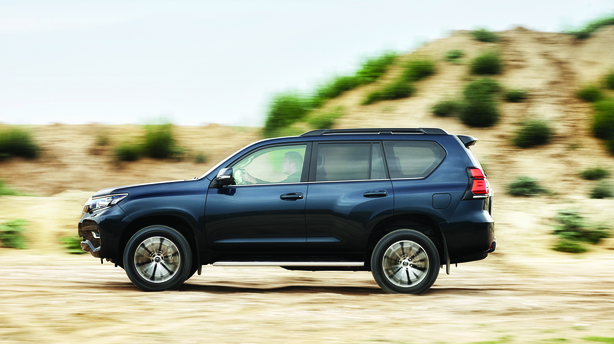 "The range of commercial five-seater crew cabs available to farmers and other self-employed people has obviously shrunk under the provision in the 2017 Finance Bill.
Only vehicles with separate passenger and cargo compartments will qualify for the lower VRT rates. It would seem that crew cab versions of a number of popular high-end vehicles will be subject to the same VRT as applied on seven-seater jeeps. Some of the vehicles which no longer qualify for the lower rate include:
Toyota Landcruiser
Mitsubishi Pajaro
VW Touareg
Ford Kuga
Five-seater pickups with separate passenger and cargo compartments will continue to qualify for VRT at reduced rates and will continue to be on the market. Examples include:
Toyota Hilux
Nissan Navara
Mitsubishi L200"
Don't say you haven't been warned.
In this context, the new Land Cruiser Business model - a full five-seater, comes in at a very hefty €69,995, including VAT. After the tax revisions, it is being re-introduced in July, having been absent from the market while the tax changes were made.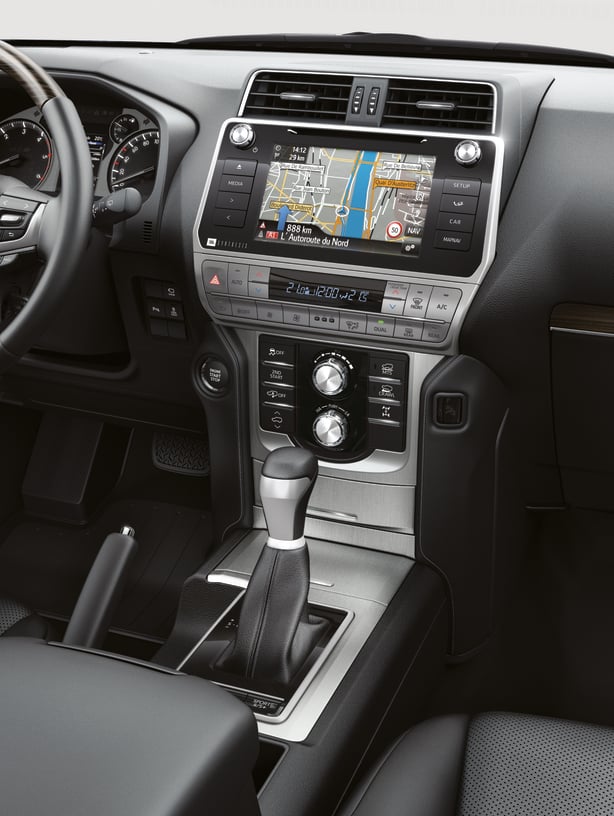 It comes with a 2.8 litre diesel engine producing 177 horse power. Its list of standard equipment makes it less of a utilitarian prospect than the standard Land Cruiser and has been drawn up with discerning and affluent customers in mind.
It has a six-speed automatic gearbox, LED running daytime running lights, LED front fog lights, a rearview camera, 17" wheels, heated front seats, a 4.2" infotainment screen, automatic high beam dipping and seven airbags.
In addition, it benefits from Toyota's Safety Sense package that includes a pre-collision warning, lane departure warning, adaptive cruise control and pedestrian warning. It's an impressive list but now you're paying a lot more for the package.