A new electric version of Kia's Soul model being shown at the upcoming Geneva motor show is upping the stakes for family-sized electric cars, with a claimed range of just over 450 kilometres.
Kia says the car is up to 30% more energy efficient than its main competitors in Europe and also has a fast-charging capacity as standard – something other companies don't offer as standard.
Kia says the full range of the e-Soul from a single charge is 452 kilometres, a range that is beyond that offered by other electric cars but is subject to testing, other than that carried out by the company.
The first version of the e-Soul, which is an urban crossover car, has outsold its combined petrol and diesel equivalents in Europe and the company says the Soul will now only be offered as an electric vehicle and not with a conventional engine.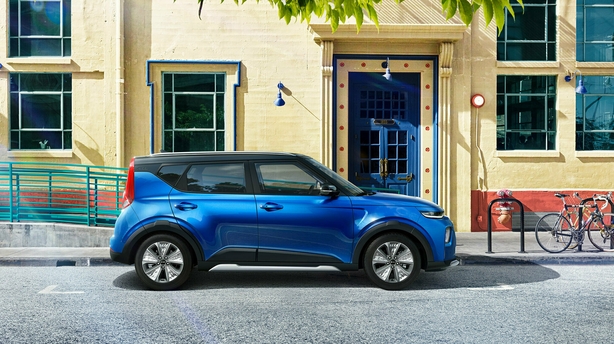 The seven-year, or 150,000 kilometre, guarantee for the e-Soul will also cover the car's battery pack – something that will come as a reassurance to new customers, who often worry when buying an electric car whether the battery is covered for a very limited period.
Although the Soul has not been a major success in Ireland – it's regarded as a bit too funky by some – the electrified version may give it a new type of popularity, especially is the claimed range of the car lives up to the claims from Kia.
And the fact that there is a standard fast-charging capacity featured on the car will also add to its attractiveness as a more practical electric car than many competitors, which do not offer fast-charging as standard.
The car goes on sale early next year.