One of the world's most powerful businessmen, Carlos Ghosn, the chairman of Nissan, is to be sacked for under-reporting income of some €40 million over a five year period from 2011.
Known as "Le cost killer", Ghosn has been credited with saving NIssan from bankruptcy and steering both Renault and Nissan towards a position where they are well placed to face the many challenges facing the global car industry - self-driving cars, global electrification and a world in which people won't actually own a car.
Ghosn is also chairman and chief executive of Nissan's French partner Renault and his departure will raise questions about the future of the alliance, according to Reuters.
Nissan said an internal investigation, triggered by a tip-off from a whistleblower, had revealed that Ghosn engaged in wrongdoing including personal use of company money and under-reporting for years how much he was earning.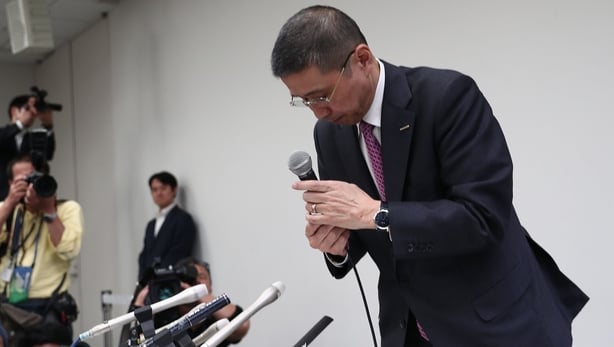 Nissan CEO, Hiroto Saikawa, said he was despondent over the scandal.
Nissan CEO Hiroto Saikawa said too much power had been concentrated on Ghosn, one of the best known figures in the global car industry and a rare foreign executive who enjoyed corporate superstar status in Japan for reviving the ailing Japanese brand.
"The problem of governance was significant," Saikawa said, confirming the arrest of Ghosn in Japan.
"Looking back, after 2005 when he became CEO of both Renault and Nissan, we did not really discuss the implications."
Saikawa, a long-standing lieutenant to Ghosn, said he could not give specifics on the personal use of company money but that the wrongdoing was serious and had gone on for years.
Ghosn could not be reached for comment.
"To have so greatly violated the trust of many, I feel full of disappointment and regret," Saikawa told a late night news conference. "It's not just disappointment, but a stronger feeling of outrage, and for me, despondency."
Saikawa took over as Nissan CEO from Ghosn last year. Ghosn once told reporters the two thought alike.
Saikawa said he would propose at a board meeting on Thursday to remove Ghosn and Representative Director Greg Kelly, who was also accused of financial misconduct. Kelly could also not be reached for comment.
Renault shares tumbled 11 percent in Paris to be among the worst performing stocks in Europe . Nissan's share price was down 6.5 per cent in Tokyo this morning.
French Finance Minister Bruno Le Maire said the government, Renault's top shareholder, would safeguard the long-term viability of the carmaker.
"The key question for us is to ensure the stability of Renault and of the alliance between Renault and Nissan, so I am working on that with all the parties," he told reporters in Brussels after a meeting of euro zone finance ministers.