In a sign of what it likely to happen across Europe, some of the biggest car companies have begun offering generous scrappage discounts to owners of older diesel cars. The companies figure it's a cheaper option than expensive retrofits.
The news will be welcomed by many drivers anxious that they will be left with diesel cars that are to be banned in the coming years. The offers cover cars and vans produced up until approximately 2009 and described as being in the Euro 1 to Euro 4 emissions regulations time frame. One Irish car industry source predicted the scheme "would certainly be of great appeal here and is very likely to be introduced here at some stage".
Reuters reports that car companies have started offering trade-in incentives in Germany to encourage customers to scrap older diesel vehicles and buy more sustainable engines.
The report says the move comes after the German government presented plans to cut pollution in the worst-affected German cities while avoiding unpopular driving bans by asking car manufacturers to offer owners trade-in incentives and hardware fixes.
Below are the list of some companies that have announced measures to replace old diesel cars: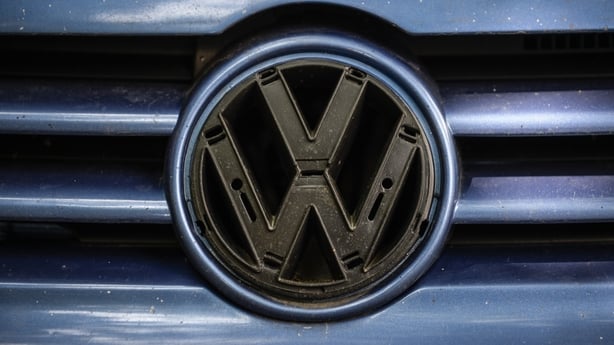 Volkswagen is offering up to €7,000 Euros per car in scrappage incentives.
** Volkswagen said on Thursday it will offer buyers of VW branded passenger cars an incentive if they agree to scrap cars equipped with older Euro 1 to Euro 4 engines. The company had already said it would extend trade-in incentives for buyers of cleaner diesel cars back in March.
** Customers buying a VW van can get 4,000 to 8,000 euros toward their new vehicle if they scrap an older diesel in the process. If the car is purchased in a heavily polluted city, VW will offer an additional buyer incentive of 3,000 to 7,000 euros.
** Seat, a VW brand, said it will offer up to 8,000 euros in incentives to customers who scrap a car equipped with engines that conform to Euro 4 or older emissions standards. In heavily polluted cities Seat buyers can get additional trade-in bonuses worth up to 7,000 euros for some vehicles.
** Audi, a premium brand owned by Volkswagen, said it will offer incentives of 3,000 to 10,000 euros for customers who replace older cars equipped with Euro 1 or Euro 4 diesel engines. Owners living in the 14 most polluted cities in Germany who drive cars with Euro 4 and Euro 5 diesel engines can get a trade-in incentive of up to 9,000 euros, Audi said.
** In August 2017, Volkswagen announced rebates in the range of 2,000 to 10,000 euros at the core VW brand, 3,000 euros to 10,000 euros at its luxury division Audi and 5,000 euros at sports car maker Porsche.
** France's Renault was the first non-German car maker to announce that owners of diesel vehicles meeting the Euro 5 or an older emissions standard were eligible to receive 2,000 to 10,000 euros to trade in their vehicle for a new Renault car.
** Daimler said it is offering to the owners of Euro 4 and for the first time Euro 5 diesel vehicles an exchange premium of up to 10,000 euros for a new Mercedes-Benz gasoline, diesel or hybrid Euro 6 car.
** PSA Group's Opel unit has said it has already rejected hardware retrofits for older diesel vehicles in Germany and that it hadn't made a decision on further measures.
** A Volvo spokeswoman said it was not considering any hardware retrofits for diesel vehicles. "(If) we're going to look into how we're going to help our customers then what we'd be looking at is incentives so that they can trade in for a new and cleaner car," added the spokeswoman.
** BMW has said it would extend diesel trade-in incentives until the end of 2018. It also said it would have no Euro 5 diesel vehicles left in its German leasing portfolio by the end of the year.
** French automotive equipment supplier Faurecia said on Oct. 11 it does not believe in a massive retrofit of old diesel cars on the European automobile market, saying car makers prefer scrappage incentive plans.