BMW says its new version of the electric i3 has doubled its battery capacity and can now run up to 260 kilometres - on one charge - "in everyday conditions".
When it was launched five years ago the range capacity of the BMW i3 was half of what is promised for the latest version, details of which the company has just announced.
It says the new car will have an operating range of "emissions-free" driving of up to 260km without any loss of driving performance.
There will be two versions of the i3 going on sale in Ireland in January next year.
The entry-level i3 uses a 170-horsepower electric motor, which will get the car from 0 to 100kp/h in 7.2 seconds. An i3s sports version will have a 181-hp electric motor and will knock four seconds off that 0 to 100kp/h time.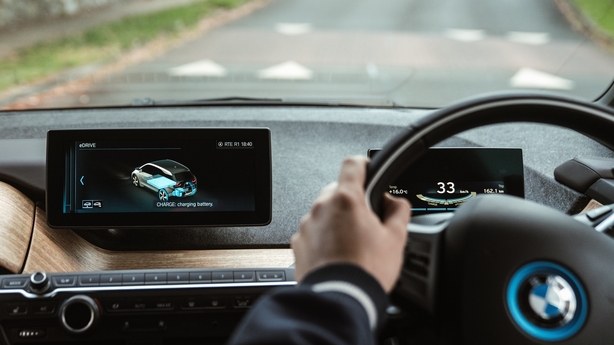 To try to keep the more accessible Nissan Leaf at bay, the new i3 has been revamped internally and has been given a new body finish. Extra sports performance features are also promised for later versions.
BMW is also promising "fast and flexible" charging. It says the standard charging cable is designed to be plugged into a conventional household socket.
Here the battery can be charged to up to 80% of its full power in approximately 15 hours with a lower charging capacity of 2.4 kW.
Connection to the BMW i Wallbox allows for fast-charging time of 3.2 hours and quick-charging stations can get the battery up to 80% in about 42 minutes, the company claims.