Audi is making a bold claim for its new e-tron SUV, describing it as the most efficient electric system on the market. It can re-generate energy every time the driver's foot is taken off the accelerator or when the car is braking.
The car is due for launch next year (hence the heavily disguised cars seen in the images) and Audi says it is capable of a range of 400 km on one charge. Through coasting and brake recuperation, the company says the e-tron can generate up to thirty per cent of its range capacity.
When the accelerator is eased off on or the brakes applied, the electric motors functions as a generator and converts the kinetic energy e-tron into electric energy. Audio says this "allows the battery to recover energy in practically all normal braking maneuvers, making the system the most efficient on the market.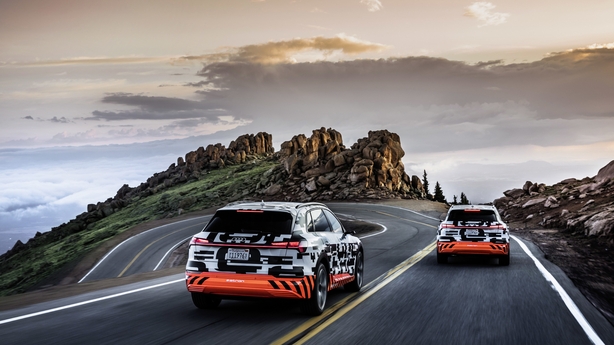 If the brakes are applied at a speed of 100 km/h, for example, the Audi e-tron can recuperate electric power that corresponds to more than 70 percent of its energy input. This means that the electric SUV comes close to the level of a Formula E racing car in the 2018/2019 season in terms of its efficiency"
The car has a 0 to 100 KPH time of under six seconds.
It's claimed the new car is capable of achieving "long range distance even whilst driving in mountain ranges". The driver can either adjust the degree of energy re-generation or allow the car to select the appropriate settings automatically.
Something tells me the e-tron is going to be an expensive proposal, but then so are Teslas.
Orders can be placed from next January.