Insurance is the biggest financial concern for motorists, with 61% of them citing it as their main cost, according to a new survey. The Carzone report also says almost two thirds of motorists plan to buy an electric or hybrid car "in the near future".
Almost a third of people questioned said their insurance premiums had either decreased or remained the same in the past twelve months and 64 per cent said they had not switched their insurance company in the past year. Some 61% of motorists also reported an increase in running costs in the last year.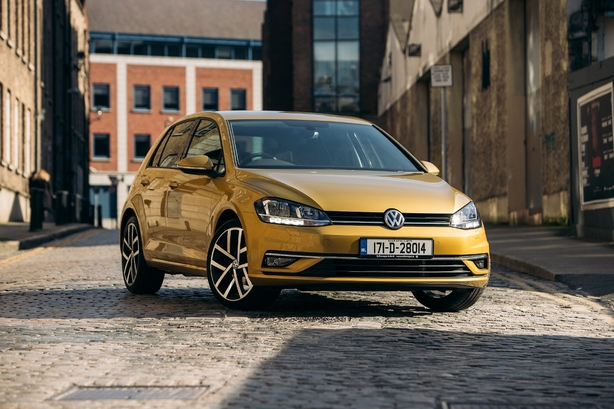 The Volkswagen Golf is the car most Irish people are researching online.
Carzone, which had 77 milllion searches for new and used cars in the first six months of the year, used its data to reveal both the most popular car make searched for and the most popular car searched for. The most popular make is BMW and the most popular car is the Volkswagen Golf. Oddly, the Golf was followed not by another competitor, such as the Ford Focus, but by the Mercedes E-Class and the Audi A6. This may partly be a result of fantasy browsing or a lot of preparatory work being done before buyers import a car.   
There is also a definite move towards electric and hybrid cars. Almost two thirds of the 1600 people questioned said they plan to purchase an electric or hybrid car in the near future, with the Tesla Model S and the Nissan Leaf being the most searched electric and hybrid cars on the Carzone site over the past six months. Awareness levels on the difference between electric and hybrid cars is high (84%) and 6 in 10 know where their nearest charging station is.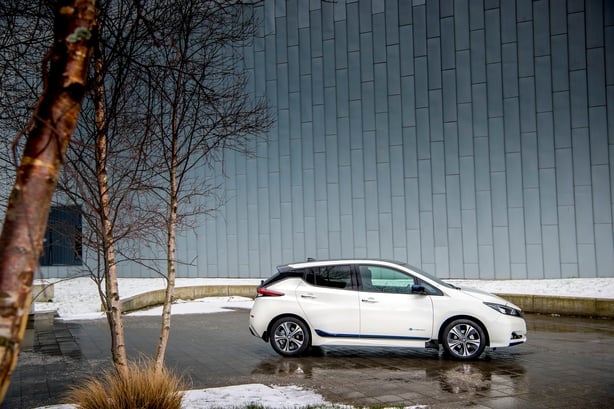 Lower running costs and environmental concerns are driving people towards car like Nissan's electric LEAF.
Some 45% of those questioned say cheaper running costs is their number one incentive for making the switch from petrol or diesel, while environmental concern was the second most popular reason (40%). 
Other interesting revelations in the survey are that:
· 1 in 3 (29%) spend over €250 on car running costs.
· Insurance is still the top concern despite 32% seeing a decrease or no change in their premium.
· Over half of parents spend more than two hours driving each day.
· Cost and safety are the top concerns for parents when it comes to purchasing a family car.
· Almost two thirds plan to buy an electric or hybrid car in the near future.
· 38% plan to buy a car in the next year with almost half purchasing a car under two years old.
· 39% prefer a number plate from their own county.
· 38% would pay a deposit for a car online and 77% would pay a deposit online up to the value of €1k.
· 55% feel that there should be a mandatory retest for everyone over 70.