The scheme reducing road tolls for electric and plug-in hybrid cars comes into effect tomorrow but full hybrid cars will not be included . Electric owners will now only pay half the toll rate and plug-in hybrid owners will get a reduction of 25 per cent.
The decision to exclude full hybrid cars from the tolls reduction scheme will come as a surprise to many hybrid owners, who believed they were making the right move away from fossil fuels and were being environmentally responsible.
The Government has now decided to concentrate on incentivising those who choose fully electric cars or cars that are plug-in hybrids, rather than those that are fully hybrid. The logic behind the decision is that full-hybrid cars still rely on petrol to generate their initial energy and that plug-in hybrids run for longer in city conditions without using any petrol.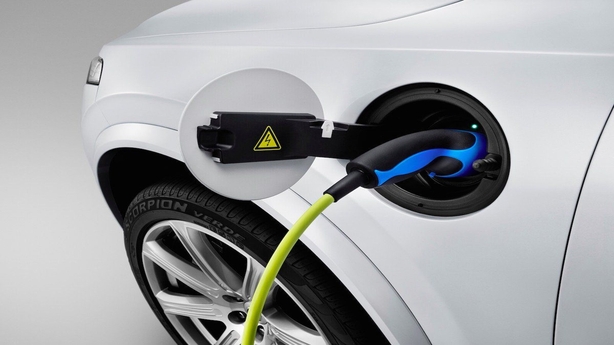 "Plug-in hybrids are partly using energy supplied from the electricity grid and we believe they are producing zero emissions for longer in city conditions than full hybrids, which take their initial energy from petrol and have a more limited full electric range, perhaps between 2 and 3 kilometres on a city commute. The plug-in is running on zero emissions in city conditions for longer. It still has a petrol engine for longer journeys but we believe that plug-ins provide a good stepping stone for people moving to fully electric vehicles.
Full hybrids still rely on petrol and the ambition is to move away from all fossil fuels over the next twenty or thirty years. Plug-in hybrids are using electricity from the grid for part of the time, not electricity that has initially been generated by a petrol engine", Graham Brennan, Transport Programme Manager for the Sustainable Energy Authority of Ireland told RTÉ Motors when explaining the decision not to include full hybrids.
A spokesman for the Department of Transport told RTÉ Motors:
"When considering any path which may promote the uptake of EVs, a number of factors must be given careful consideration by Government. Chief amongst these is the need to balance the investment of public resources and monies with the effective contribution towards achieving our decarbonisation objectives. Decisions have been made to focus one of the more expensive EV incentives on the most carbon-efficient technologies.
Plug-in hybrids offer a more significant reduction in harmful emissions and represent a better defined and more visible pathway towards full electrification in transport than conventional hybrid vehicles. While conventional hybrids have electric elements in their powertrain, their primary source of energy remains the fossil fuel engine. Since 'greener' plug-in hybrid vehicles can run solely on electricity it was considered that they were a more appropriate vehicle type to receive a lower toll incentive."
Toyota Ireland, whose self-charging hybrids lead the market and is currently in the process of selling off its last diesel cars, said it was disappointed with the decision.
"The positive environmental impact that our self-charging hybrids make is recognised by government in the VRT subsidy for such vehicles. We are disappointed that they are not included in this new measure and we do hope that future government thinking will continue to recognise both the environmental and in particular the air quality benefit that HEVs bring, with up to 50% EV driving time and NOx emissions that are approximately 10 times less than diesels.
They are the leading alternative to fuel engines in sales and are vital to the rapid transformation of the national car fleet towards low and ultimately, zero emissions, since they are, right now, suitable for all users unlike, battery electric vehicles", the company's director of corporate affairs, Mark Teevan told RTÉ Motors.
Owners of vehicles eligible for the reduced tolls will have to register on www.etoll.ie to benefit and update their cars' details.
The move to exclude self-charging hybrids is not entirely unexpected. It had been flagged some months ago and it is the Government's belief that in the future there will be no requirements for hybrids and that fully-electric cars are the way forward.
"'Ministers Naughten and Ross reaffirm commitment to electric vehicle transition. Working to ensure all new passenger cars sold in Ireland from 2030 onwards will be zero-emission vehicles", said a recent Government statement.
Transport Ireland has confirmed there will be "a 50% toll discount for battery electric vehicles (BEVs) and a 25% toll discount for plug-in hybrid vehicles (PHEVs), with higher levels of discount available across certain toll roads during off-peak journeys. EV motorists can avail of the discount by signing up for an EV tag with an approved toll tag provider. Drivers, who already hold a toll tag account, will be contacted by their current tag provider with details on how to transfer into the scheme".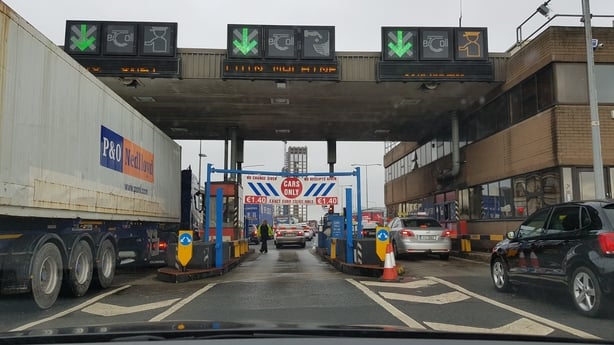 Owners of eligible vehicles will have to register on www.etoll.ie to benefit and update their cars' details.
Rules for the new scheme state that eligible vehicles "must be Irish registered".
TII also says: "Goods vehicles will be eligible if they meet the above criteria and have a vehicle design gross weight not exceeding 3,500 kilogrammes.
Small Public Service vehicles (Taxis, Hackneys and Limousines) meeting the scheme vehicle criteria will be considered as a private vehicle under this scheme with the same refunds applicable. Participating vehicles must have a toll tag and be registered and approved for the EVTI scheme by an EVTI toll tag provider. Refer to www.etoll.ie for details on the scheme terms and conditions and how to avail of the toll refunds avail".
Shane Ross said the "scheme will yield additional savings to EV motorists, with the potential for eligible private car owners to accumulate up to €500 in toll savings per annum, and up to €1,000 in savings for goods vehicles."
He also said we are "starting to see a steady rise in EV numbers. This can be attributed to improved technological developments and increased battery ranges, alongside continued generous Government supports to reduce purchase and running costs. There are now over 5,000 electric vehicles in Ireland, over a 1,000 of which were registered in 2018 alone."