Beloved of Irish bank managers - many of whom were supplied with them as company cars - Toyota's Camry is to make a comeback after 14 years. This time it's a hybrid.
Where once it has a thirsty 2.2 petrol engine, the Camry is now back with an eco-friendly 2.5-litre hybrid electric system. Toyota says the system combines fuel efficiency and low emissions with quiet operation, more power and greater responsiveness.The car will go on sale here in the second quarter of next year, probably just in time for July registrations.
The car looks like it has had quite an identity boost but until we see it in the flesh it's hard to tell whether Toyota has been able to inject the kind of emotional and modern appeal it has managed recently with cars like the CHR crossover.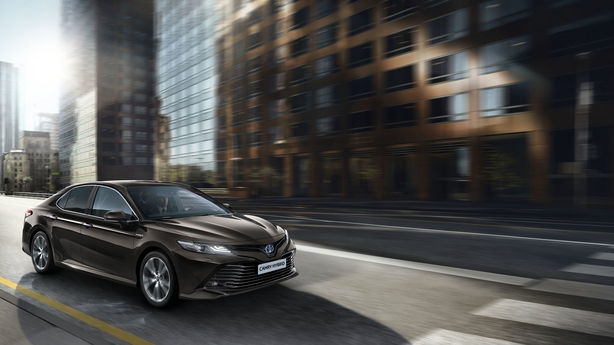 The 2019 Camry.
The Camry has tradtionally had a rather conservative appeal (all those bank manager can't have been wrong) but it does represent something of a brave statement that a saloon of this size is still seen to have a future when the world is turning to crossovers and SUV's. Even Ford is'nt certain what it's going to do about a future generation Mondeo. However, the Camry has been the best selling car in the segment globally since its introduction.
Toyota is promising segment-leading levels of quality, durability and reliability, quietness and ride quality, state-of-the-art powertrain technology and driving dynamics specifically tuned for the European market.