Mercedes in Britain is under pressure to announce a recall of three newer models, including the popular C-Class. Cars sold in Ireland are built in the same factories as those sold in the UK.
The Driver and Vehicle Standards Agency in Britain has confirmed diesel models from the Daimler Benz contain "defeat devices" to cheat through emissions tests. Autocar magazine reports that the DVSA is now pressing Daimler Benz to issue a recall in the UK and has given the company a deadline of this Friday to comply.
Germany's Transport Ministry said on Monday that 774,000 Mercedes-Benz vehicles in Europe had been found to have unauthorized software defeat devices and ordered Daimler to recall more than 200,000 cars in Germany. The Ministry cannot force a recall outside Germany but the EU is pressing for it to be extended throughout member states.
Earlier in the week, the Transport Ministry confirmed 744,000 Mercedes Euro 6 diesel (the latest emissions standard) vehicles across Europe contained "illegal switch-off devices" to pass emissions tests. Daimler has yet to confirm how many vehicles are affected in the UK, though Euro 6 diesel variants of the Mercedes C-Class C220d and GLC 220d, as well as the Vito 119CDI, are said to be affected, according to Reuters.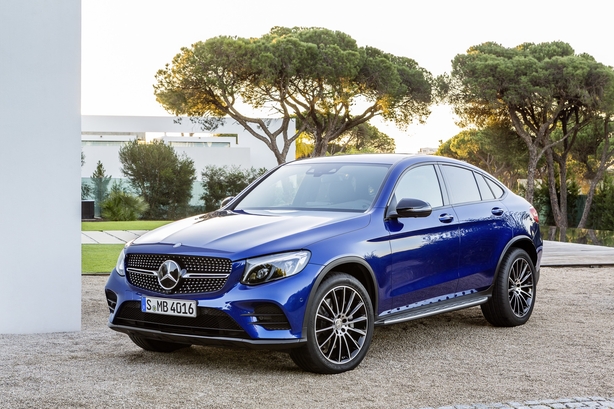 The GLC is one of the cars involved in the latest controversy.
Mercedes-Benz C-Class and Vito models with diesel engines and a sports utility variant of the sedan - the GLC - were the main cars found to be at fault, the ministry said. The C-Class is one of Mercedes' best sellers in Ireland.
"The government will order 238,000 Daimler vehicles to be immediately recalled Germany-wide because of unauthorized defeat devices," the ministry said in a statement.
Germany can only order the recall of vehicles within its own borders, or of those whose vehicles are issued with a pan-European road-worthiness certification from German authorities.
Daimler has pledged to work on removing the software and to cooperate with authorities, the ministry said.
Daimler Chief Executive Dieter Zetsche said on Monday that the carmaker had found a technical solution for updating the software on its vehicles, and he therefore expected the company would avoid a fine.
In a separate statement, Daimler confirmed the recall and said the question over the legality of the software would still need to be clarified.
Mercedes in Ireland had no comment to make on the controversy or a possible recall.