A Chinese electric car company, founded by former BMW and Nissan executives, is to start producing electric cars made in China at the beginning of next year. The competition for Tesla and Nissan just got hotter.
Future Mobility, which recently raised $200 million from investors, is seeking to launch three cars by 2022. It already has a premium midsize crossover sport utility vehicle ready to go into the next "serious" phase of development. The company has said the SUV will hit China during the fourth quarter of 2019.The fact that the company has been able to attract executives and engineers from BMW and Nissan's electric car programme and from Apple is a significant advantage.
"The car is really developed for China, the U.S. and Europe. From the beginning we planned to launch it globally, setting up our sales subsidiaries in the U.S., China and Europe," Daniel Kirchert, Future Mobility's president, told Reuters at a media event in Shanghai.
"After January next year we will start to engage with customers, take orders, and build up our sales organizations."
Future Mobility is planning to unveil the production-ready version of the first car at the Consumer Electronics Show in Las Vegas in January next year.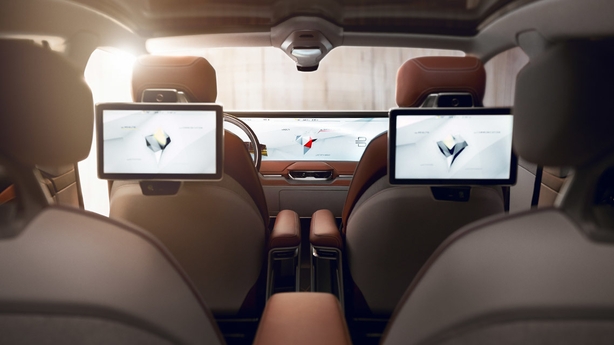 Massive screens are a key part of the Future Mobility experience.
Two key features of the car's interior are a touch pad the size of Apple's smaller iPad integrated into the steering wheel, and a massive, 20 cm-tall, 1.25-meter dashboard screen that stretches along the width of the car, the company said.
"Make everything which is possible on your smart phone also possible in the car," Kirchert said, adding making it easier and fun to drive or be driven is the intent behind these devices, which people in the car can control by touch, gesture and voice.
The company plans to launch two more cars - a sedan and a 7-seater multi-purpose vehicle - by 2022.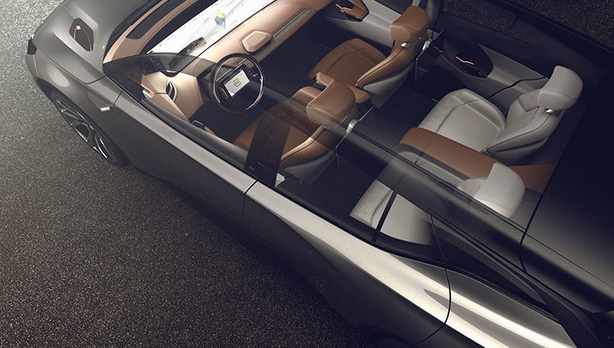 A detail of the company's concept.
For sales, Future Mobility plans to create a hybrid of the traditional car industry distribution method with a more experimental direct-sale approach using the company's dedicated sales website, Kirchert and CEO Carsten Breitfeld told Reuters.
To cater to customers who want to see the car in person, the company also plans to set up physical showrooms operated by third-party independent sales agents who would work like traditional dealers but work only on a commission basis.
"Sales contact will always be between the customer and us directly," Kirchert said.
Future Mobility also plans to provide maintenance and repair services through a network of independent agents, although the service process will be managed centrally by the company