Tesla's Model 3 – its mass-market electric car – is now the best-selling alternative energy car on the United States market.
Figures released by the company for the first quarter of 2018 show it delivered 8,180 Model 3's in the first three months of the year. That compares with 6,468 deliveries for Toyota's Prius Prime plug-in hybrid and 4,375 for General Motors' Chevy Bolt, according to Bloomberg.
The news comes as a relief to investors and customers, many of whom had been concerned by production delays at Tesla. Elon Musk's $50-billion dollar venture said it would also churn out 2,000 of the Model 3 cars next week and promised output would climb rapidly through the second quarter. The car is priced at $35,000.
"Tesla continues to target a production rate of approximately 5,000 units per week in about three months, laying the groundwork for the next three months to have the long-sought ideal combination of high volume, good gross margin and strong positive operating cash flow," the company said in a filing. "As a result, Tesla does not require an equity or debt raise this year, apart from standard credit lines."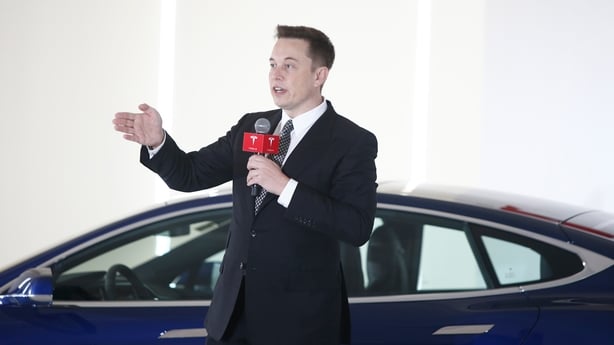 Reuters reports that Musk himself has taken direct control of Model 3 production and the company says it already has about 500,000 advance reservations from customers for the car.
The Model 3 is the most affordable of Tesla's cars to date and is the only one capable of transforming the niche automaker into a mass producer amid a sea of rivals entering the nascent electric vehicle market.
Tesla's consistent failure to meet its production targets - it had promised 2,500 Model 3s would roll off its assembly lines per week by the end of March - has made Wall Street broadly more sceptical about Musk's promises.
Analysts, however, are giving the company the benefit of the doubt as a big bet on the future of high-tech electric and self-driving vehicles. The production numbers, while short of Tesla's own target, are far above the 793 Model 3s built in the final week of last year.