Generally speaking, you're either a Jeep fan or you're not. The quintessentially American design - often neither the most practical or aerodynamic - is something not everyone feels the love for. Now the Fiat influence is growing.
A new version of the Renegade, a design I find perhaps least appealing in the Jeep range, has arrived and the sweetener is a price drop on the old model to appeal to a broader audience.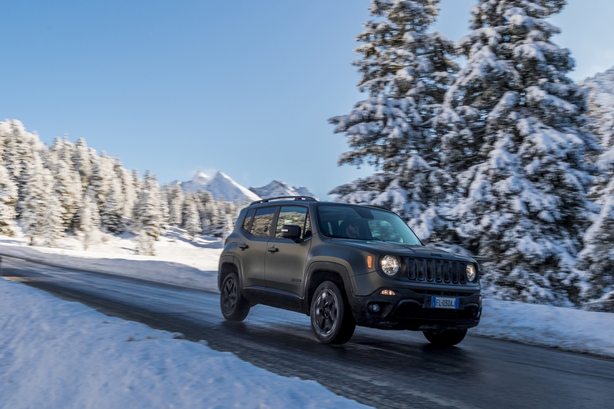 The entry-level version is a 1.6 petrol without four wheel drive.
The Renegade is being re-introduced with higher levels of equipment, including 16" alloy wheels, a 5" touchscreen, a revised interior, Apple Carplay and Android Auto functions, a multi-function steering wheel and air conditioning. However, it seems you have to move up to the more expensive versions before you get things like cruise control and collision warning technology - items that are increasingly standard on many cars in the same price bracket these days.
The entry-level model, with a 1.6 petrol engine producing 110 horse power, comes in at €21,950 - some €1,000 cheaper than the older version. There is also a 1.6 diesel engine, producing 95 horse power, for €23,200. This smaller output engine replaces the 120 horse power engine and this version will cost €2,000 less than the older model. Both engines are familiar from the Fiat range and have proven pretty capable in other cars. The smaller engine technology should also be a better fit than older Jeep engines. All in all, it is an interesting package in terms of price but the question is whether the Renegade is capable of attracting new interest on the basis of price alone, rather than styling and overall driving appeal ? We will endeavour to try to find out in the coming weeks for ourselves.
There are better equipped versions of the Renegade and there is a 2.0 litre diesel featuring four wheel drive coming in at €32,950. This top of the range version has extras such as leather upholstery, adaptive cruise control and a 7" touchscreen. This version is unlikely to cause the workhorses of the four wheel drive world - the Toyota Land Cruiser and the Mitsubishi Pajero - too much competitive bother 'though.